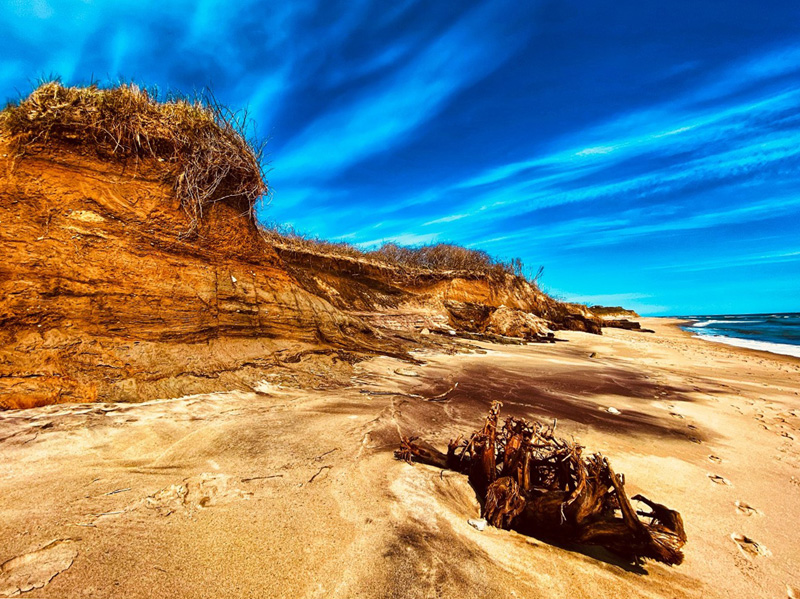 We took a long walk on Coast Guard Beach yesterday  morning. High tide was a little after noon, so we went out early so we could get back before the tides came in. You can't walk on Coast Guard Beach at high tide as the water comes right up to the dunes where the trail is.
It was still pretty chilly here as we had our winter jackets on with a fleece vest underneath. The wind was blowing and it was cold.
We keep wondering what will happen this summer if there is no beach at high tide. Or, will Mother Nature straighten it all out by then?