We originally bought our little bird bath, which sits on the ground, for the little animals that needed a drink but couldn't reach the taller bird bath.  We realized that all the animals and the birds liked to drink from it and the birds loved taking a bath in the little one. (Click on blog link for other photo.)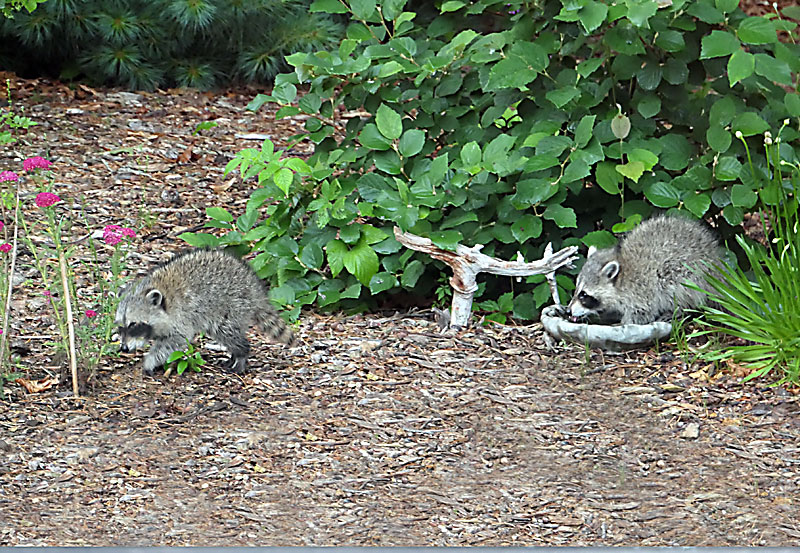 I looked out the window yesterday evening after dinner and there were these two little baby raccoons taking a drink. They were just adorable. They stayed around the yard for a bit. They must be the little ones from the mom that was coming around a couple of weeks ago looking for food.
So cute, don't you think? Just maybe a little too big for that bird bath! Ha!