We were so surprised when we saw this Harlequin Duck on Coast Guard Beach the other day. It seemed happiest out of the water on the sand, but every time someone walked by on the beach, it would scoot back in the water. (Click on blog link for other photos.)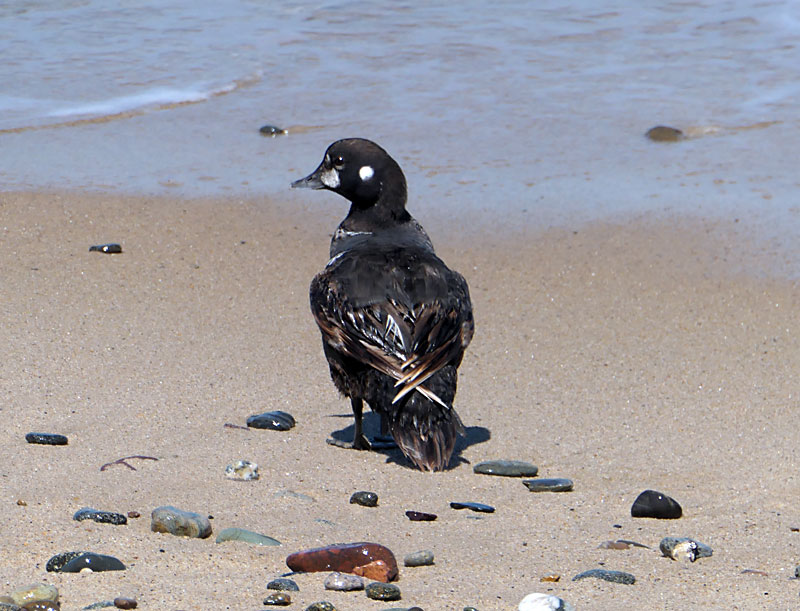 We had never seen a Harlequin Duck before. In looking at a map of its range, Harlequin Ducks are usually seen here more in the winter or in the early spring.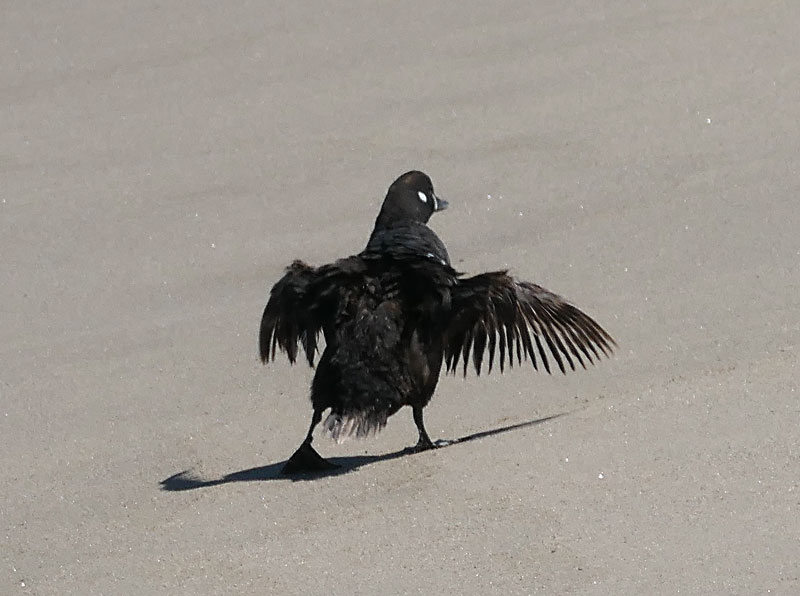 I loved this last photograph as it was trying to dry off and walk along the beach. Such a treat to see this duck but also hope that it gets where it is going soon!