You know that summer is really here when the Monarch butterflies are back here on Cape Cod. They are so beautiful with their orange and black distinctive colors. (Click on blog link for other photo.)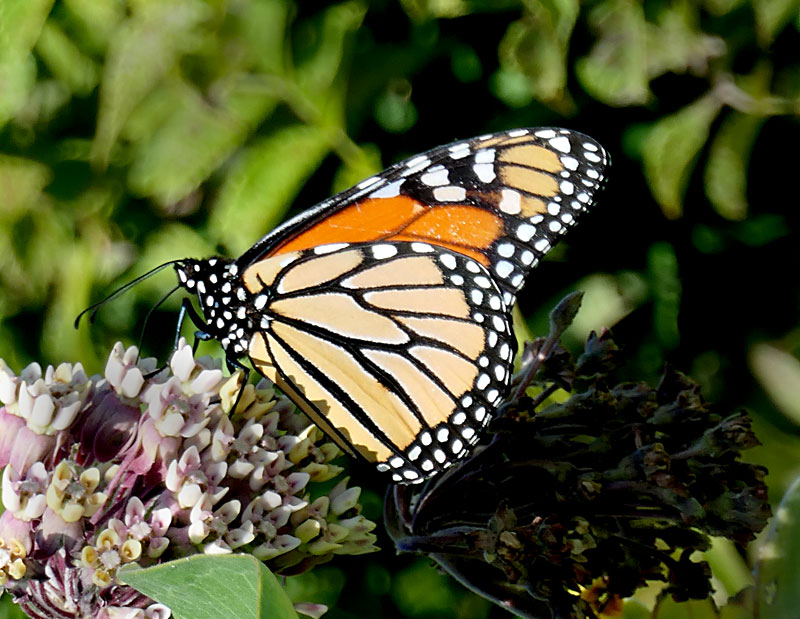 This is the first Monarch butterfly that I've seen so far this summer, yesterday morning at Fort Hill. It landed right on a Milkweed plant which is what they love to feed on.
Have you seen a Monarch butterfly yet this year?