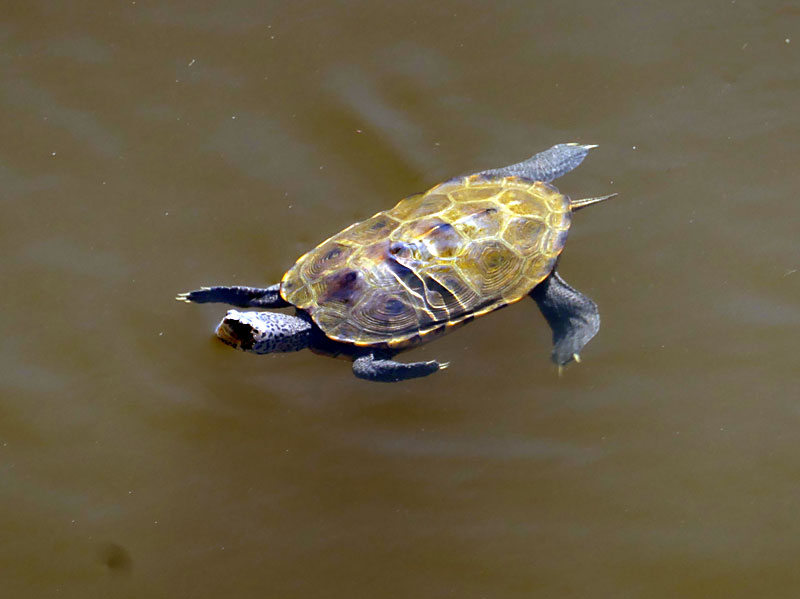 I was taking a late afternoon walk to the beach when I noticed that all of the wire protecting the terrapins along the salt marsh was removed. Hmmm… The females must have already laid their eggs and were back at the salt marsh. (Click on blog link to see more photos.)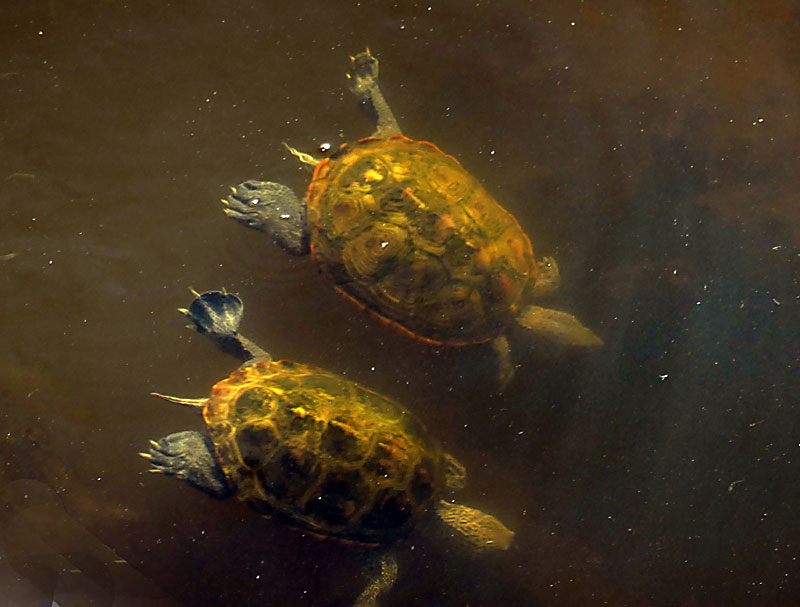 I looked out over the bridge and was I in for a big treat! There were Diamondback Terrapins everywhere. They were floating and swimming and diving. It was spectacular to watch.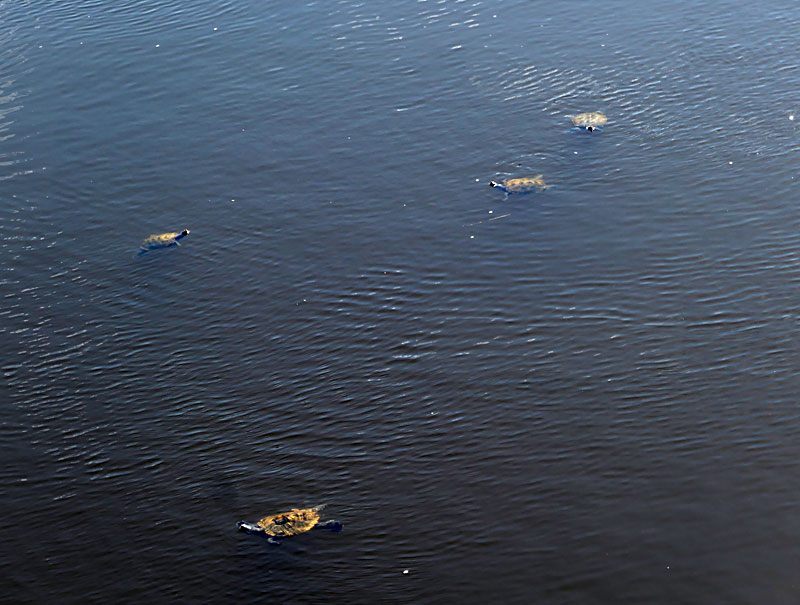 The first 2 photographs are of them swimming about. The 3rd photograph is of  2 of them diving down under water. In the last photograph, I could only fit 4 terrapins  in one frame, although there were 7 in the water at that time.
Just beautiful, don't you think? I love that first guy looking up at me!