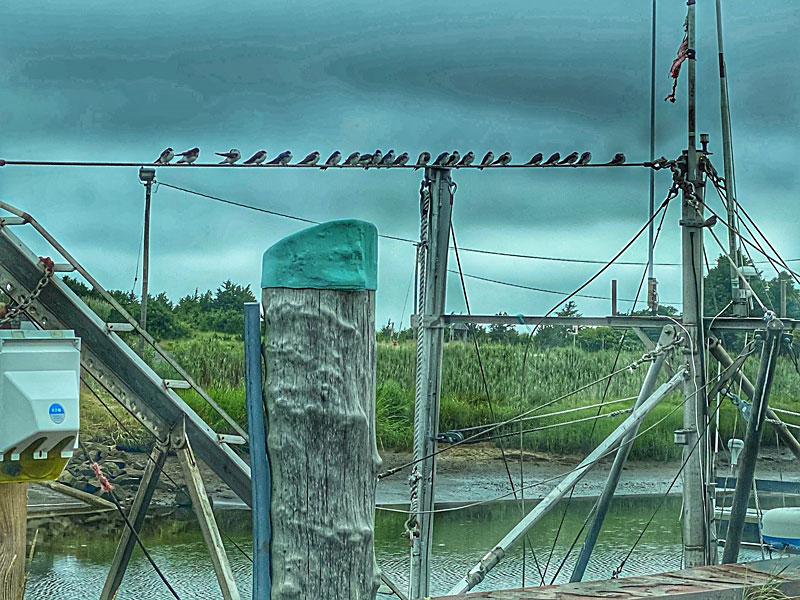 These Swallows were enjoying their time perched on the wire above this boat. It almost reminded me that fall is not too far off with the birds starting to line the wires. Pretty coloring, don't you think? (Click on blog link to see other photo.)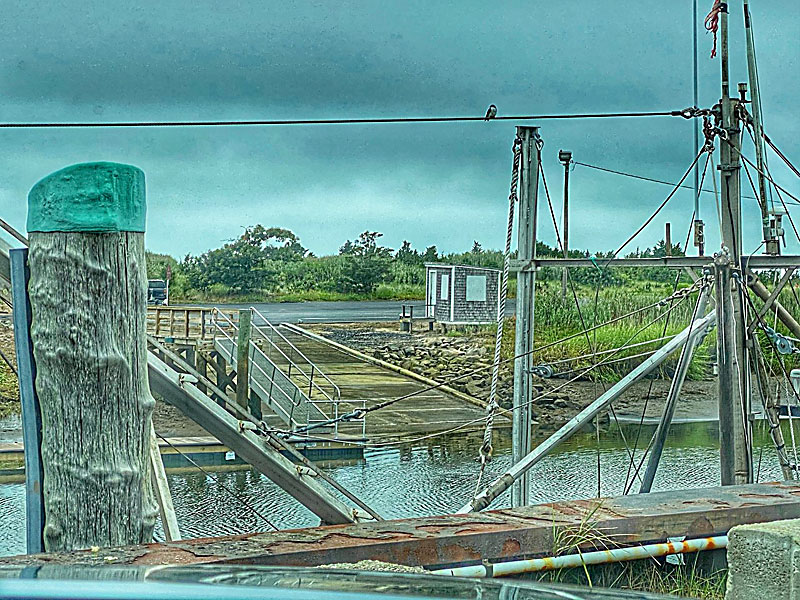 And then I moved the car to get a different perspective and all but one Swallow flew away.
I liked the soft colors on a cloudy day. Which photograph do you like better?