I kept looking at this sea bird in the water as we walked along Coast Guard Beach. It was pretty far out and looked like it was black, but every once in a while, I could see a bit of orange and white. (Click on blog link for other photo.)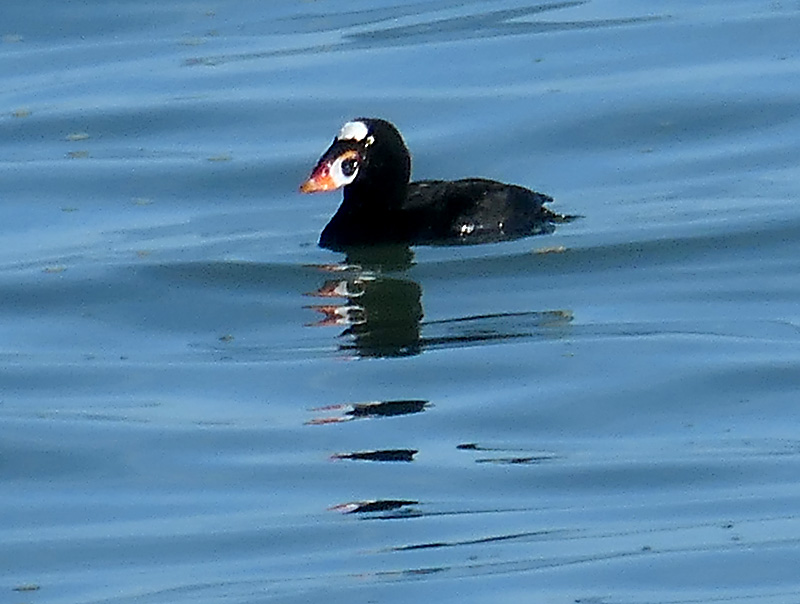 As it swam closer to shore I could see that it was indeed a Surf Scoter. What a gorgeous bird! Look at those colors on its head and bill.
Have you ever seen a Surf Scoter? I really liked the many reflections in the water of its head in the 2nd photograph. What do you think?