Yesterday was one of the coldest and windiest days that we've felt here on Cape Cod. The wind chill when we got up was minus 3 degrees and crept up to 7 degrees at lunchtime. Brrr…(Click on blog link to see other photos.)
We stopped at Rock Harbor to see the bay wild with ice and huge waves. Every time a wave came in, it pushed the pile of ice farther up the ramp as you can see in the first photograph.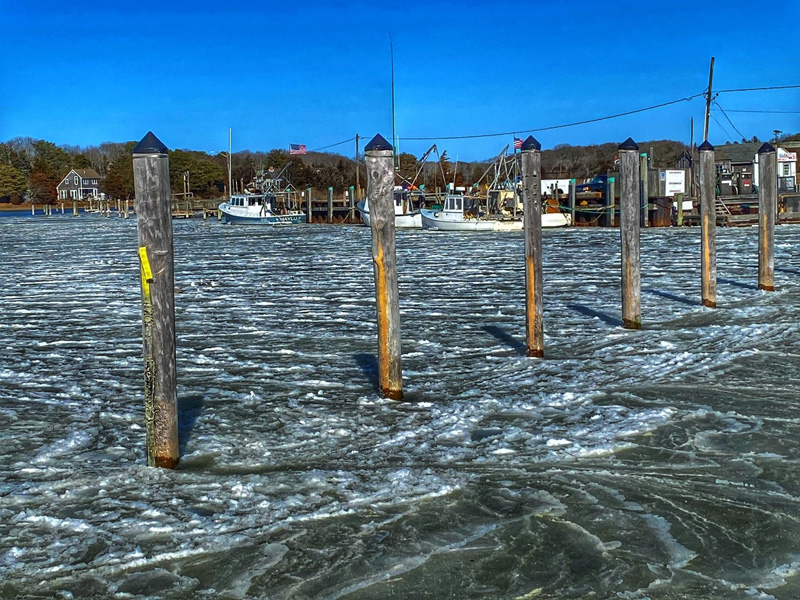 The 2nd and 3rd photographs show the fishing boats and docks surrounded by slushy ice. Today is supposed to be in the low 40s, so most of the ice should melt. We sure have had some crazy weather this winter!