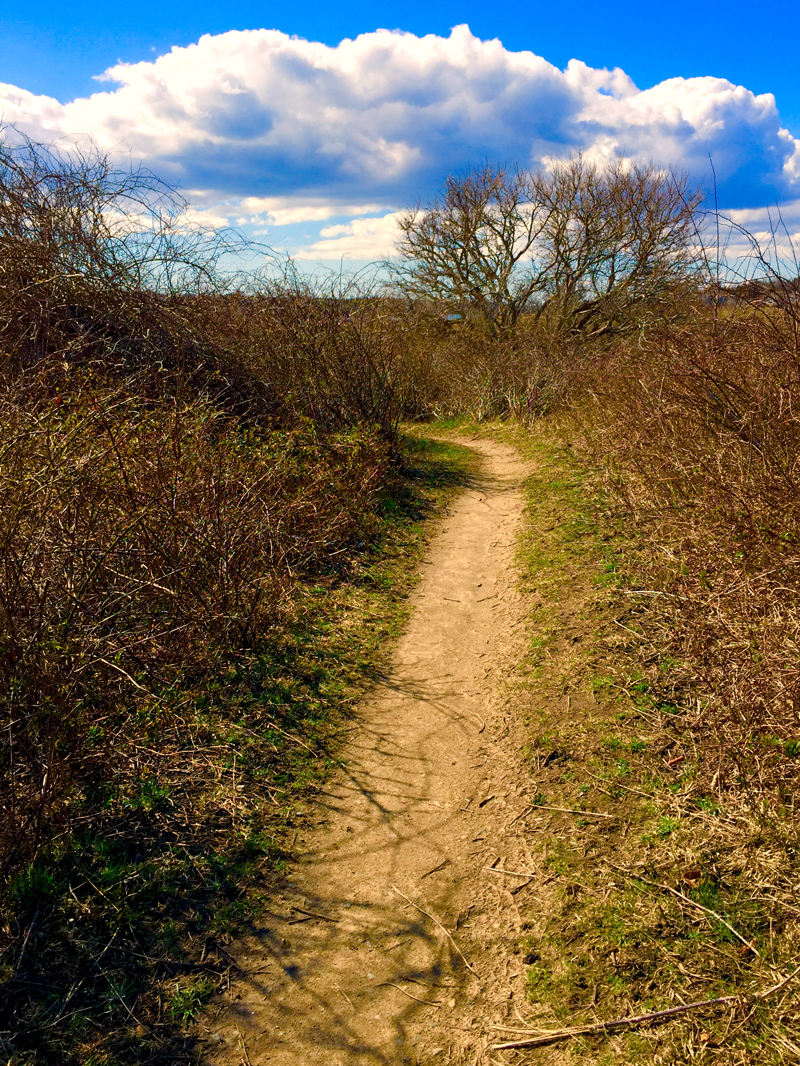 It was a glorious day for a hike at Fort Hill in Eastham on Cape Cod. The sun was shining, the skies were blue and the clouds were breath-taking.
You can take a long hike or a short hike, a hike through the swamps, a hike through the trees, a hike through the meadows or a hike along the spectacular marshes.
And if you don't want to take a hike or a walk, you can park your car at the top of Fort Hill and take in some of the most spectacular views on Cape Cod!