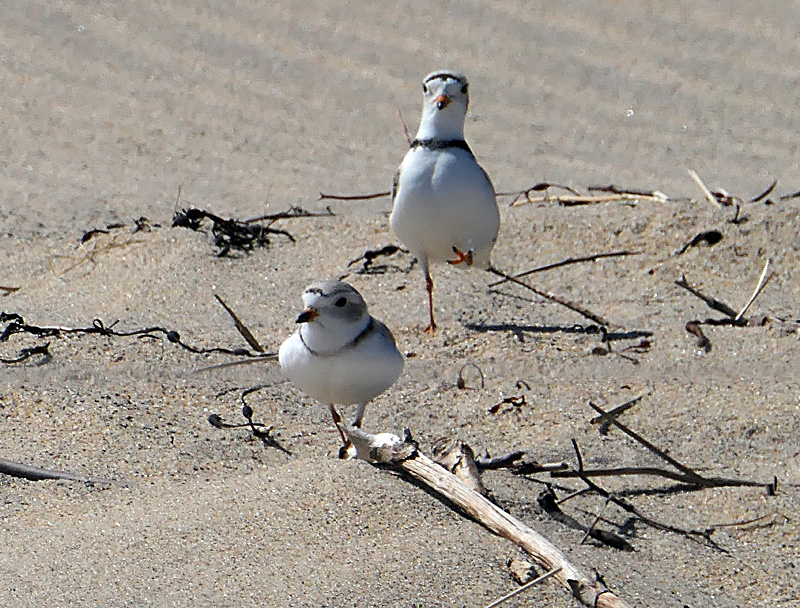 While it was such a treat to see that the Piping Plovers were back for the summer, it was even more of a treat to see them courting on the sand. "The male approaches the female, stands upright with neck stretched, and rapidly stamps his feet with an odd "high-stepping gait." (Click on blog link for more photos.)
It was so cool to watch the two of them. And then the female settled down in the sand where I presume their nest would be. Maybe we'll go back today and see what's going on. We'd never seen that ritual before. Have you?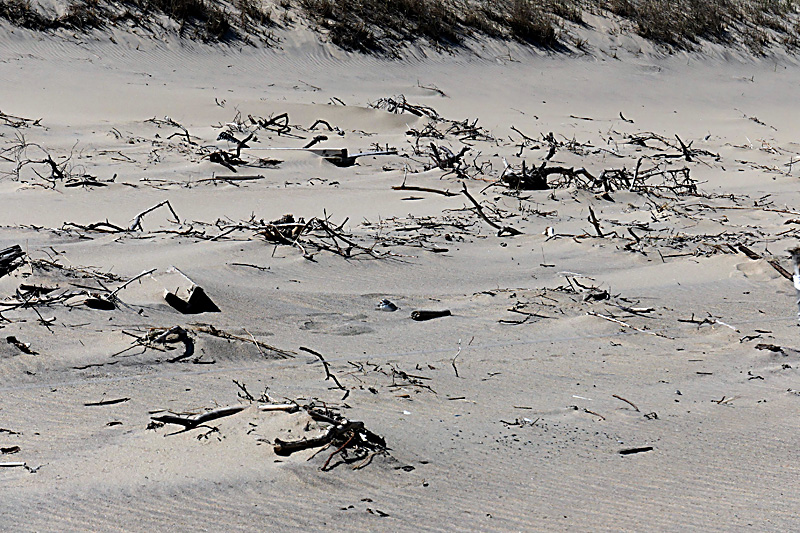 In the last photograph, you can hardly see where she is nesting in the sand.