The butterflies are starting to migrate back to Cape Cod this time of the year. It's so much fun to see a couple of new ones each day. This Little Copper Butterfly was feasting on the flowers at Fort Hill. (Click on blog link for other photo.)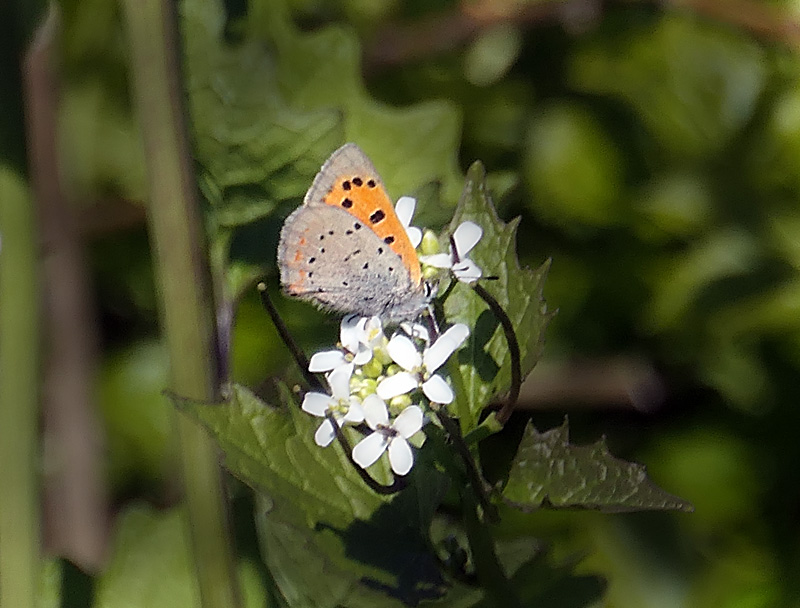 The Little Copper butterfly is a small butterfly with a wing span of only about 1″. Its fiery tones are just gorgeous among the white flowers. You can see the difference in coloring in the 2nd photograph when its wings are folded up.
Beautiful little butterfly, don't you think?