Yesterday morning about 6:00 am Phil yelled to me, "What is that way up in the tree? It looks like a bear!" I thought… a bear on Cape Cod? Doubtful! But this thing was pretty big! (Click on blog link for other photos.)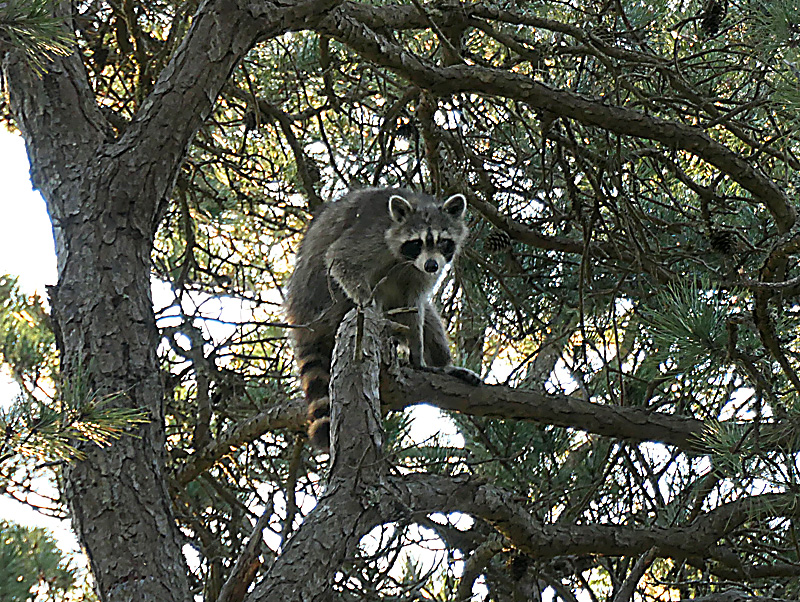 I got my camera and clicked away… it was a huge raccoon. It kept climbing and climbing up and up and up! He would climb out on the branches and then keep going up. I bet he was looking for bird's nests with eggs in them. I don't think he found any.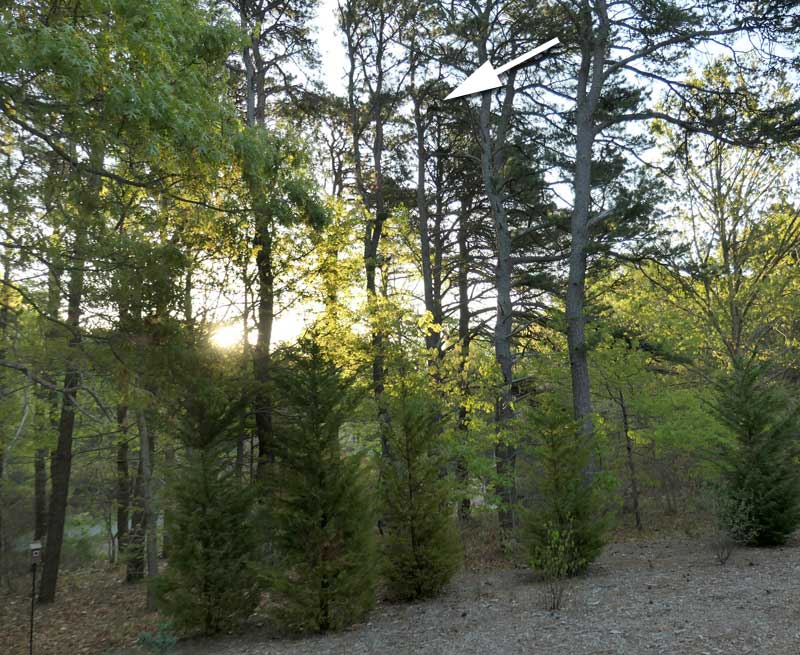 You can see just how high he is in the 3rd photograph, about 3/4s of the way up the tree in the center of the photo (see arrow).  And then he came down… head first! That was a first for me! I thought he would come down backwards… like a bear.
Pretty cool, don't you think? Sure was an exciting early morning!!