The baby Bluebirds in our yard have fledged and are hungry! It has been so cute watching them as their parents fly down for the meal-worms and then feed them. (Click on blog link for other photos.)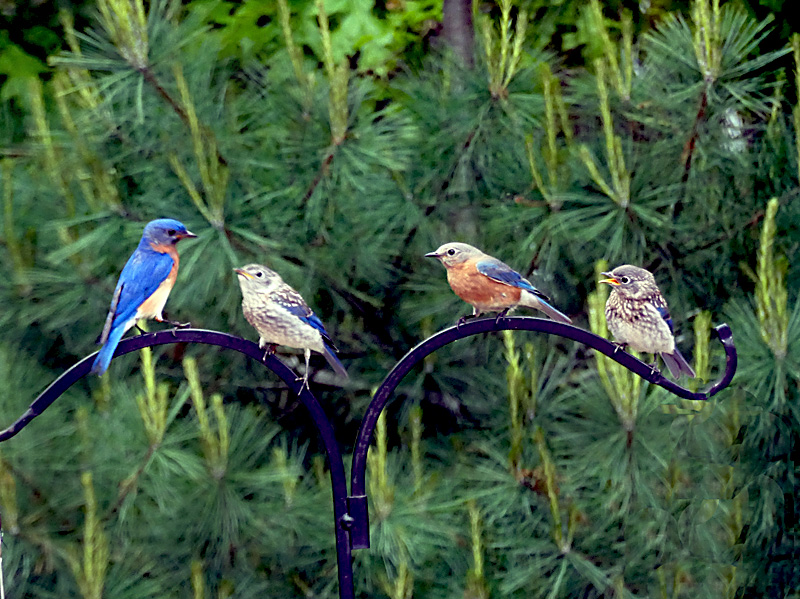 These are some of the really sweet ones as the parents feed their young.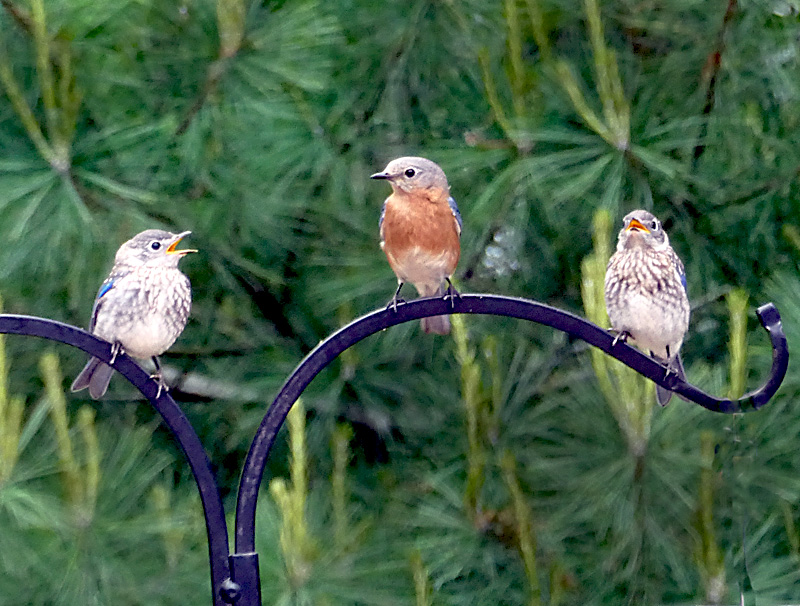 In the 4th photograph, the mom has the worm in her mouth while the little waits … patiently!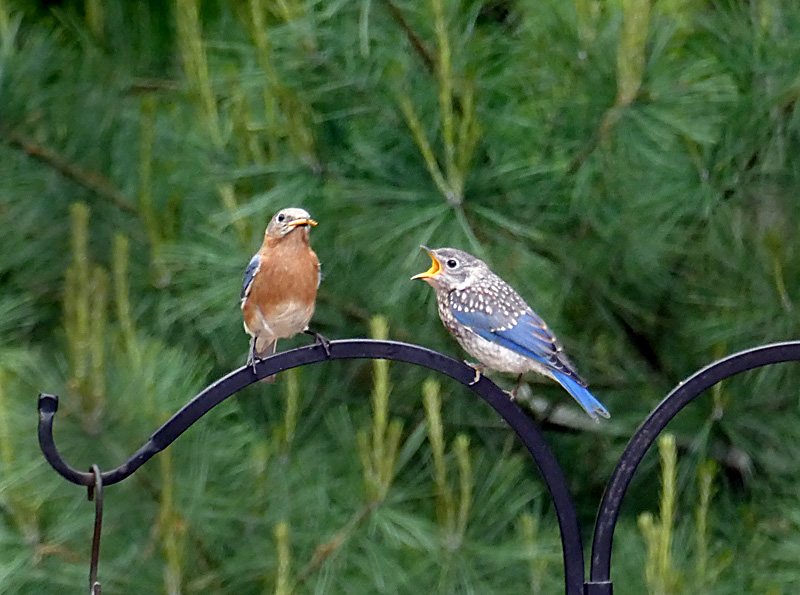 The last photograph was way too funny as the little one landed on the hummingbird feeder and tried to feed from it. So adorable!!