I was up very early and thought it would be fun to take a walk at Fort Hill to see what else was awake at that hour. Oh my! (Click on blog link for other photo.)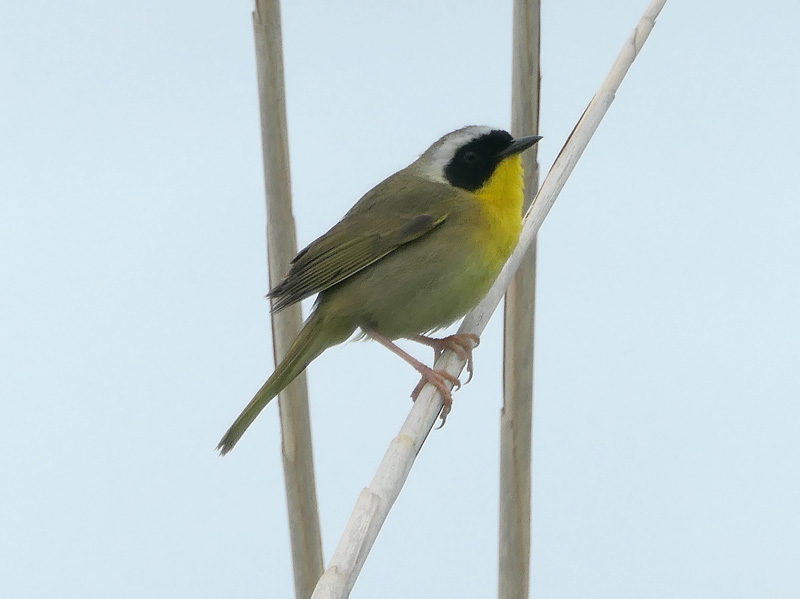 As I rounded the trail by the marsh I heard this gorgeous song coming from high up on one of the reeds I looked up and there was a Common Yellowthroat singing his heart out. He was just gorgeous! Love his black mask and bright yellow throat.
Just at the right place at the right time! Such a treat!