This Downy Woodpecker was the cutest little thing. He found this little puddle on the rock, left over from watering the flowers nearby, and decided that was where he was going to take a bath. (Click on blog link for other photos.)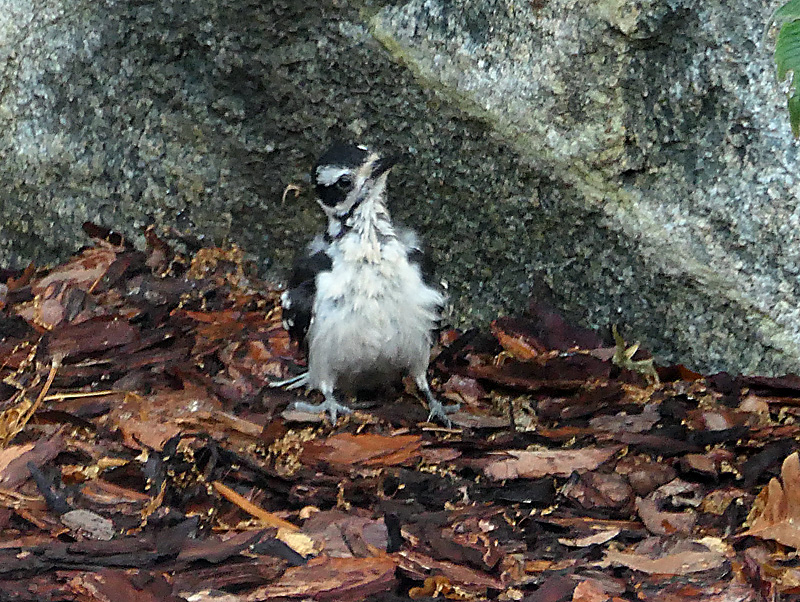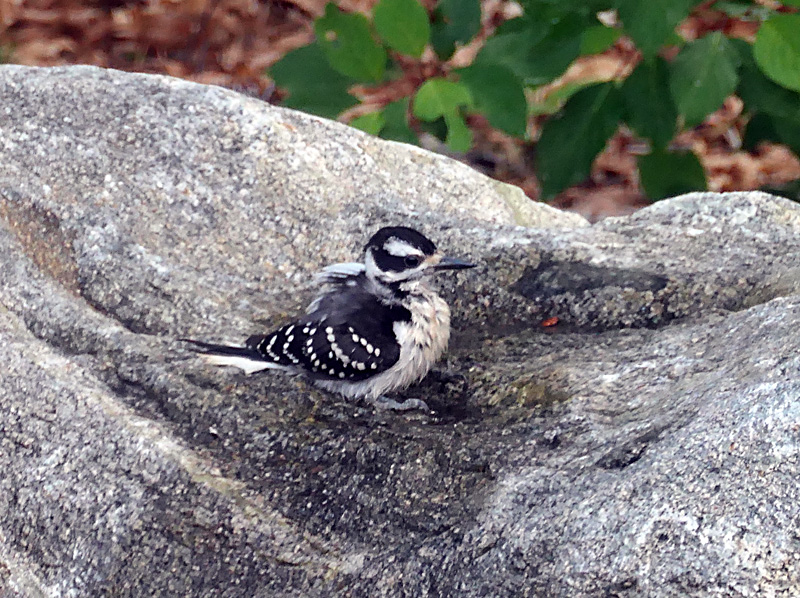 And then mom came back to get him and they made their way up the nearby tree.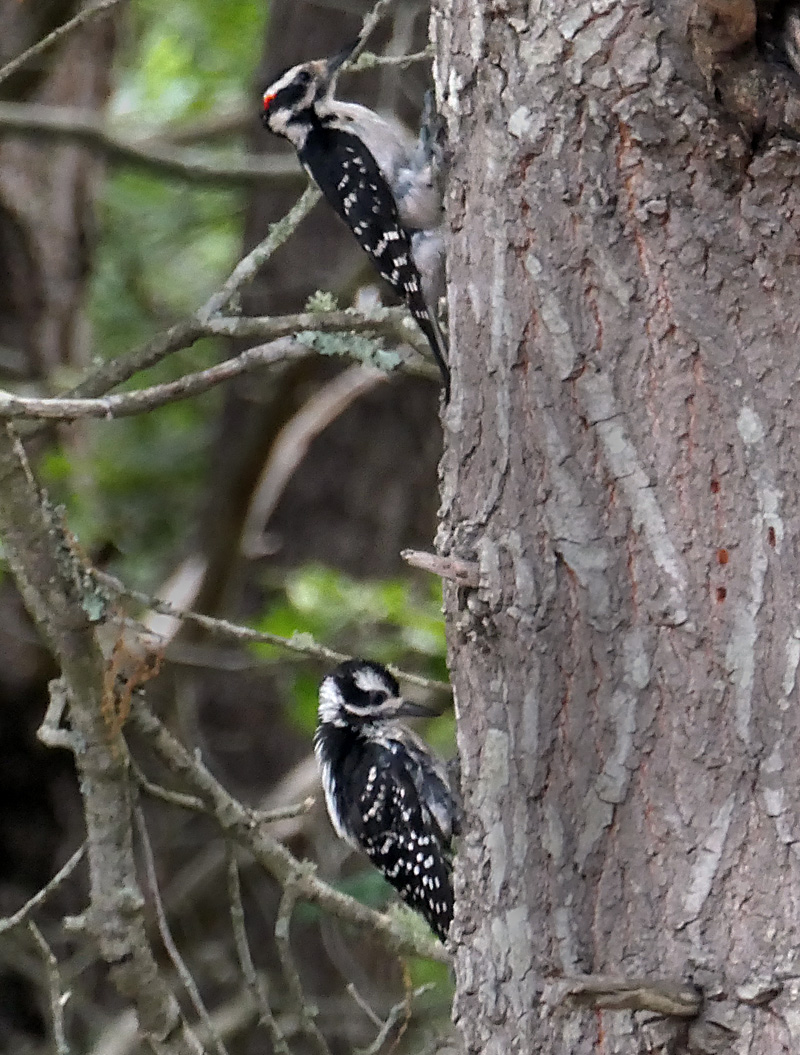 It doesn't get much cuter!!