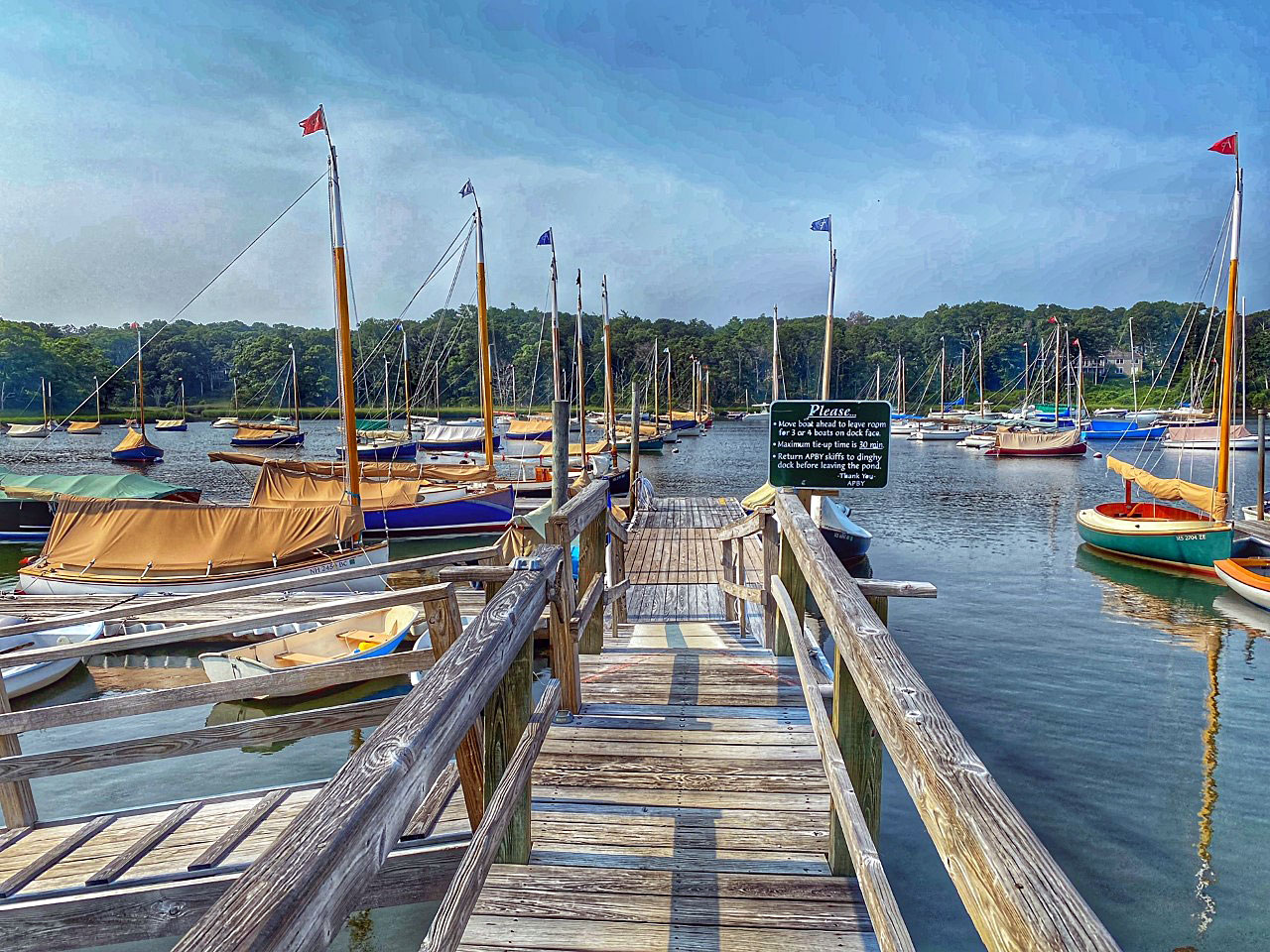 Arey's Pond in Orleans is a picturesque little pond that houses many  sailboats on Cape Cod. It is easy access to the river and out to Little Pleasant Bay and Big Pleasant Bay.
We love to stop by Arey's Pond Boat Yard and just look… their signature Catboat is just beautiful, as many of them are tied up at the dock or moored out in Arey's Pond.
As we were leaving, I turned around to get one last photograph. I thought the colors and the composition were just beautiful. What do you think?