Tansy is a flowering plant with small, round, yellow button-like shaped flowers that grow in clusters on top of a long stem. They are native to Europe and Asia but are now found in North America.  (Click on blog link for other photo.)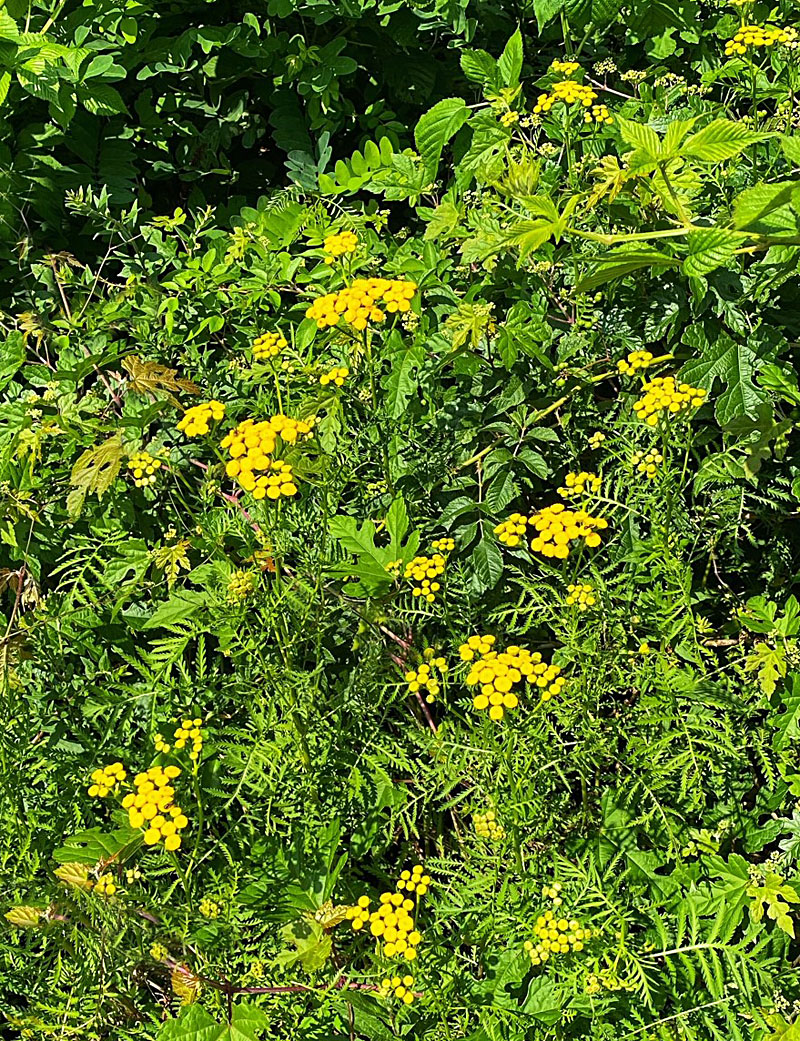 Tansy wildflowers have a long history of medicinal uses which are very interesting to read about, as well as use as an insect repellent.
Have you ever seen a Tansy wildflower? I saw these at the lower parking lot at Fort Hill.