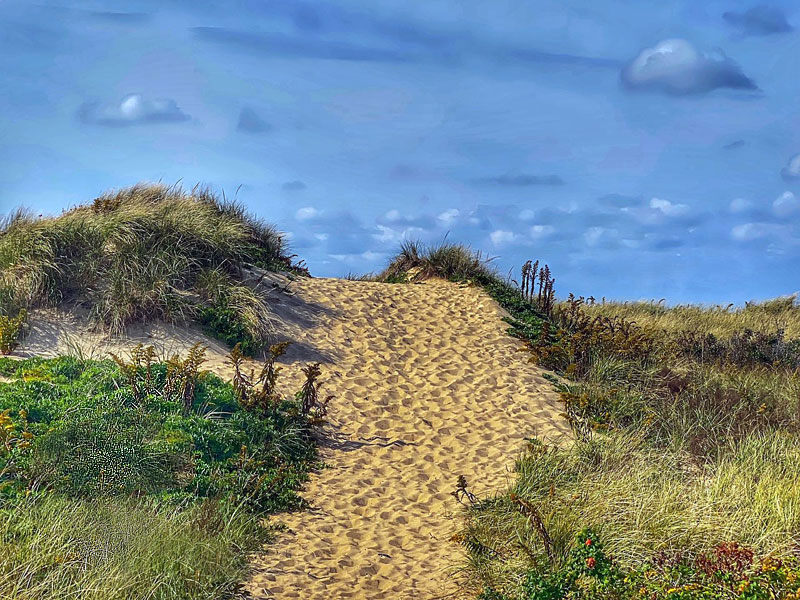 Last Saturday was a gorgeous day for a bike ride as temps were in the lower 70s here on the Cape. It was just spectacular! (Click on blog link for other photo.)
I loved this photograph of the dune at First Encounter Beach. And then I zoomed out… now I can't decide which one I like better.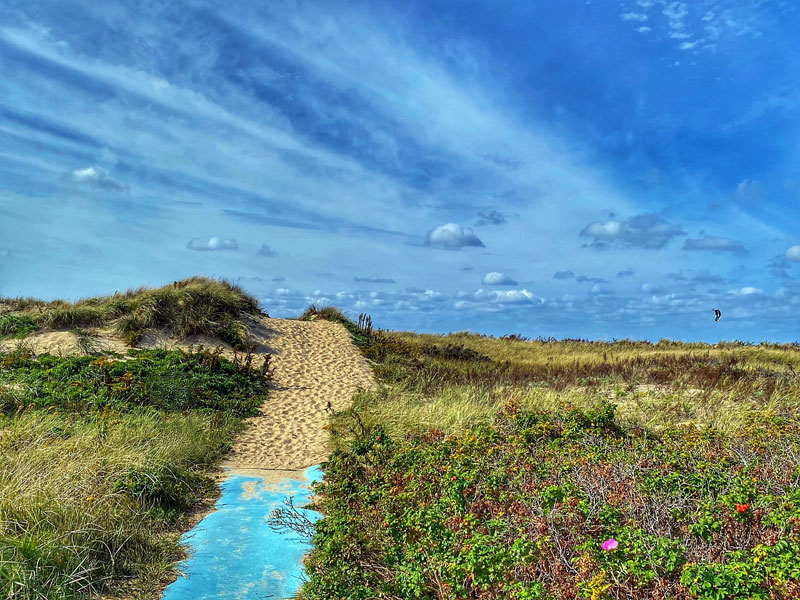 What do you think? Which one do you  like better?