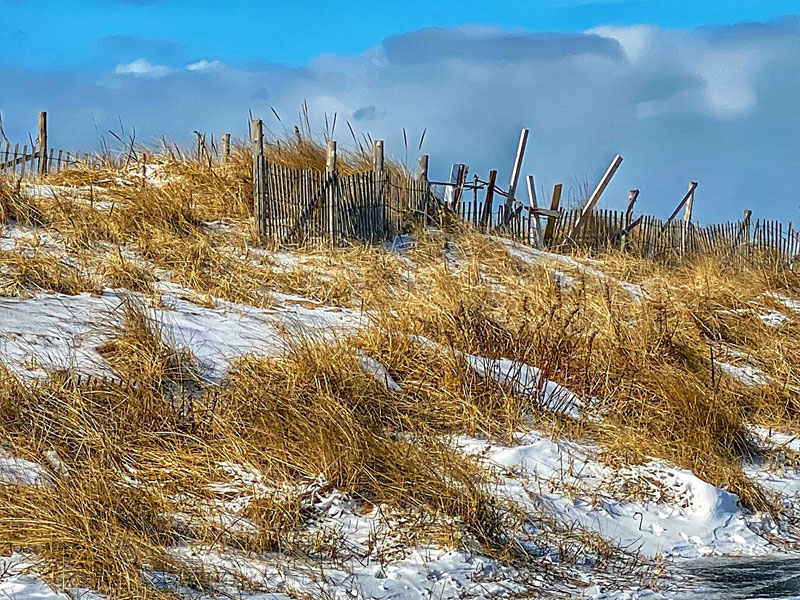 When you think of Cape Cod, many people think of the beautiful beaches and the iconic beach fences. I loved this one at Herring Cove Beach right after it had snowed. (Click on blog link for other photo.)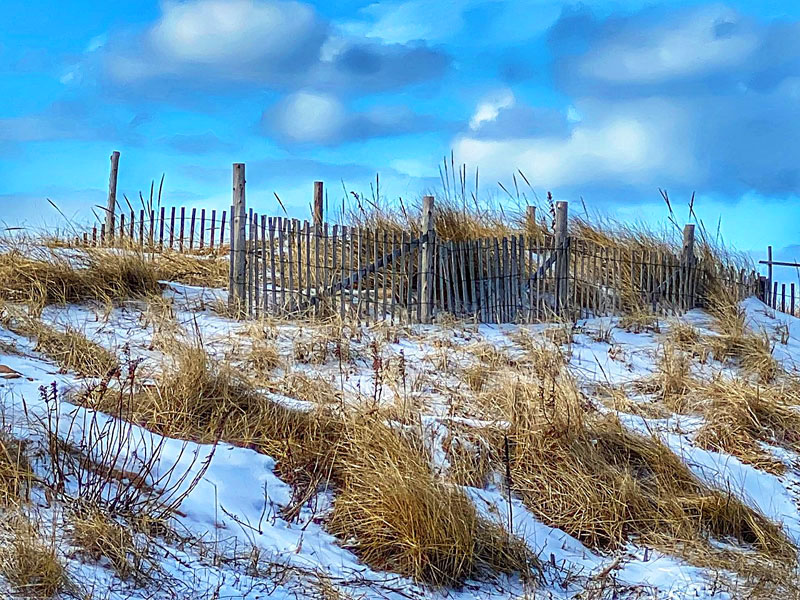 I took the same fence from two different perspectives. Which one do you like better?
The clouds look almost like a watercolor painting, don't you think?