The view from MacMillan Pier in Provincetown is always beautiful and always changing. The other morning there were these two blue fishing boats docked at the pier. (Click on blog link for other photo.)
I took a photograph of one of them with the Pilgrim Monument in the background. It was so pretty and so… iconic Provincetown with the boats and all of the fishing equipment at the docks.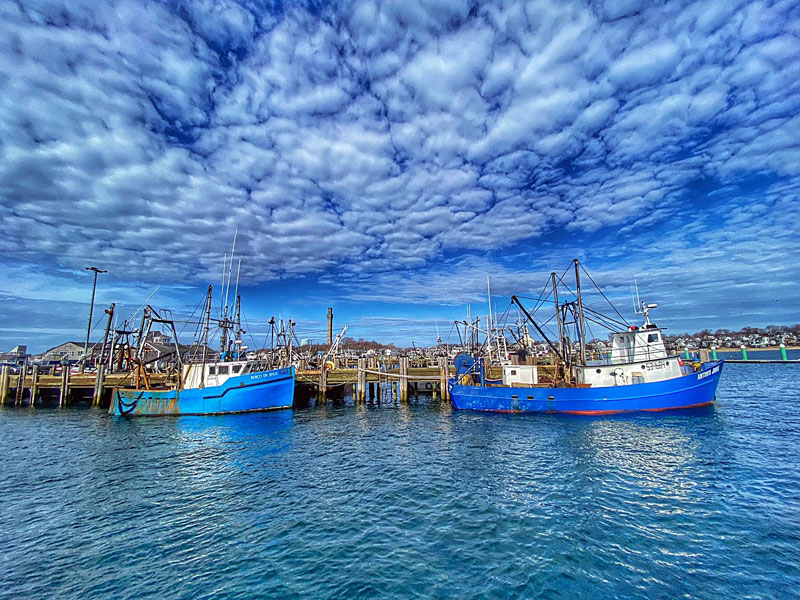 And then I zoomed out and took one with the two boats. Oh my! The clouds were just spectacular! What do you think?