They're back! Those adorable little summer-resident Piping Plovers are back at Coast Guard Beach. It was such a treat to see 3 of them scurrying along the water's edge looking for their food of small insects and invertebrates. (Click on blog link for other photos.)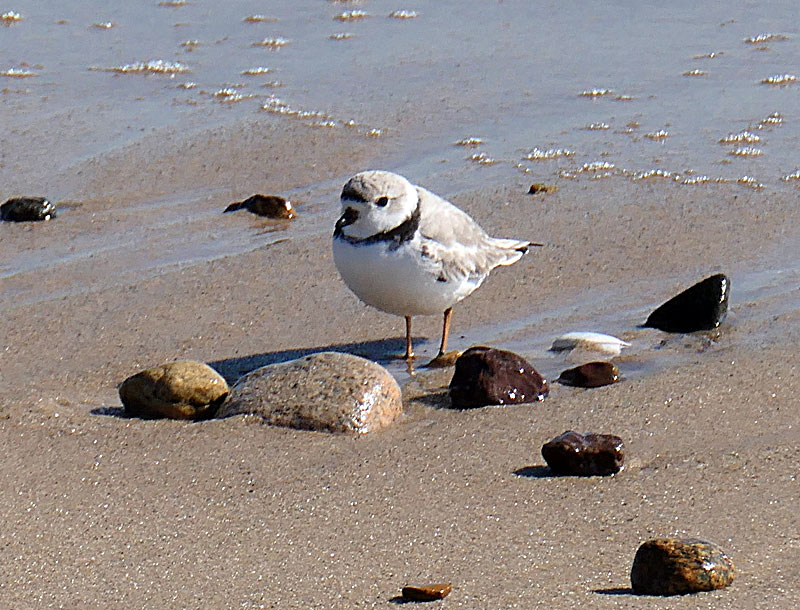 The ironic part was that I had just looked up on the "Checklist of Birds on Cape Cod" on the drive over to Coast Guard Beach to see when they would arrive. It said "late March or April," so I had my fingers crossed.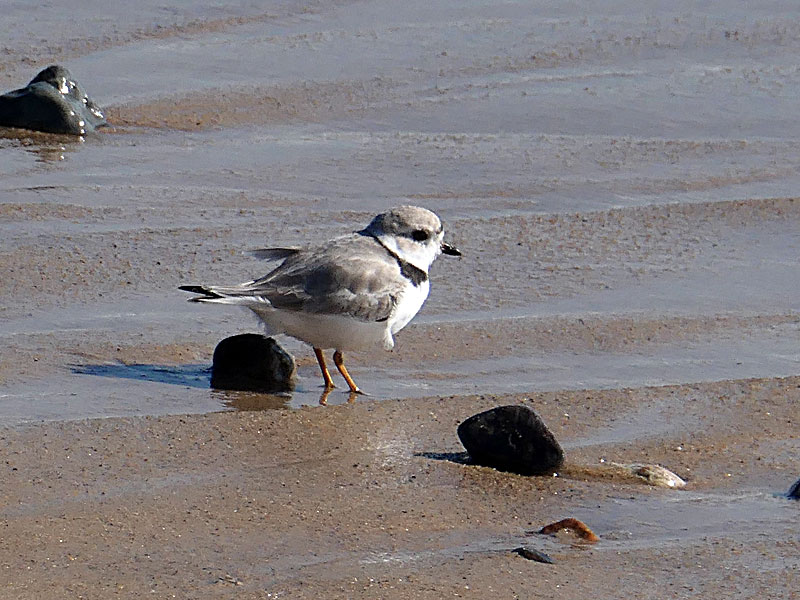 Adorable little guys, don't you think? They should be here till the end of September, so you have lots of time to see them!