We were surprised to see the huge tidal pools on Coast Guard Beach the other day. We hadn't taken a walk down the beach in a couple of weeks and it had changed so much. (Click on blog link for other photo.)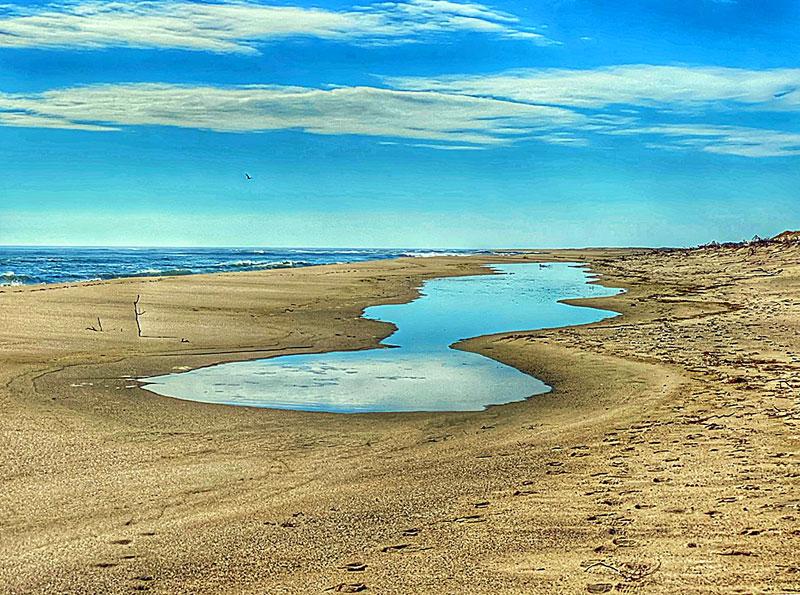 There were a couple of these pools along the beach, this being the largest and over a foot deep. It must be getting fed when the tide comes in.
Have you seen these tidal pool along Coast Guard Beach? I've never seen them there before, have you?