"The Pamet Cranberry Bog consists of three small freshwater bogs, a modified two-story "bog house," sand pits, and a system of drains, culverts, and other hydrological features that all together were used to produce cranberries for commercial use during the late 19th to mid-20th century." (Click on blog link for other photo.)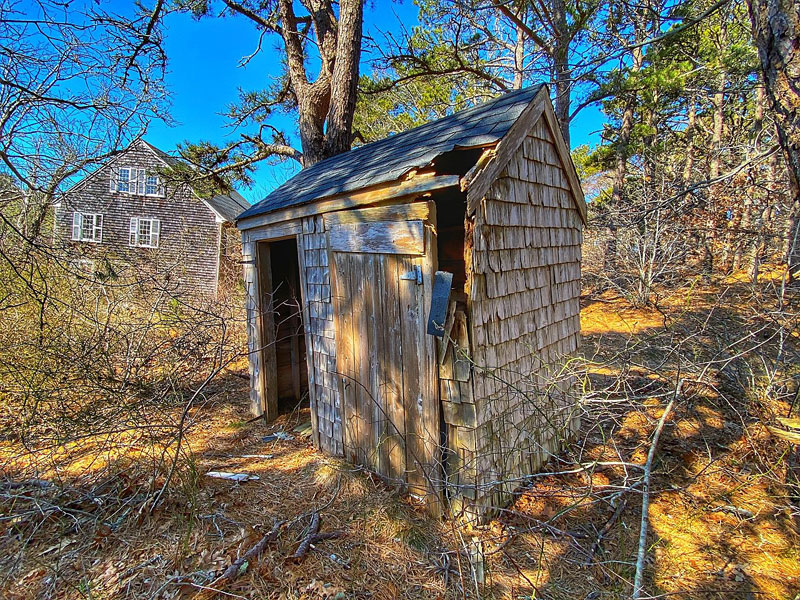 You can hike to the Bog House by taking one of the offshoots of the Pamet Cranberry Trail. Here you can see what were the original cranberry bogs, the bog house and a nearby shed. The front door on the 2nd floor is pretty cool.
Have you ever hiked to the Pamet Cranberry Bog House?