We were driving across the salt marsh early the other day when I saw this coyote out hunting for breakfast. I had never seen a coyote on Cape Cod and this one was just a little ways from our home.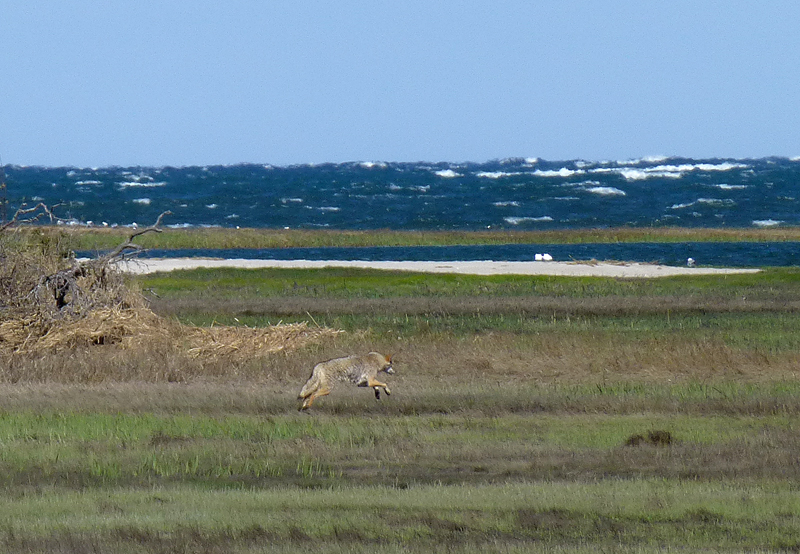 He was way out on the salt marsh as he prowled about.  You can see how he is pouncing as he finds something that looked interesting in the grasses.
Cool photo, don't you think?