The sign is up for the new entrance to Nauset Beach. This entrance will have a new 218-car parking lot which will be linked to the old parking lot. (Click on blog link for other photo.)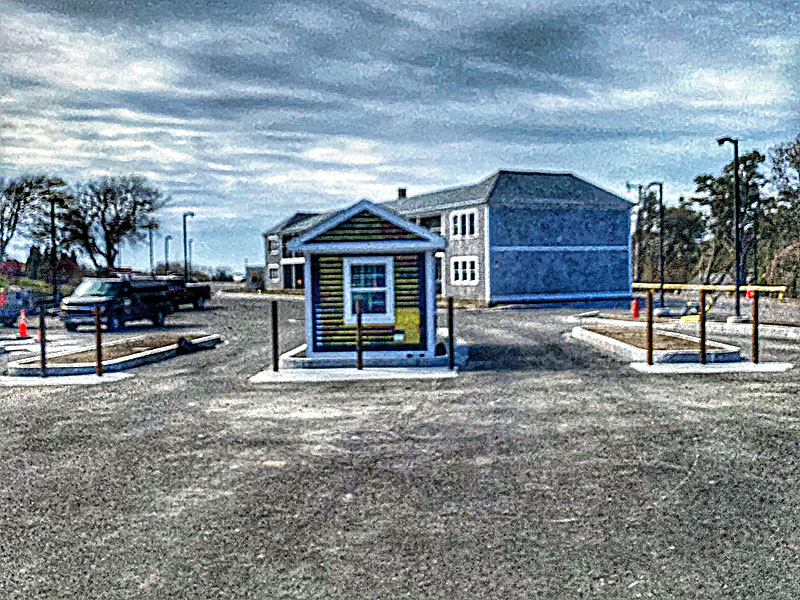 You can see the new shack to collect fees at the entrance with a larger building behind it that will be used for offices.
The "iconic" old entrance will be the new exit to better the flow of traffic. We hadn't been down there for a few weeks, so were quite surprised at all of the work that has been completed! Wow!