What crazy weather we've been having! Two weeks ago I had my winter parka on with hat and mittens and today it's warm enough to sit on the beach! (Click on blog link for other photo.)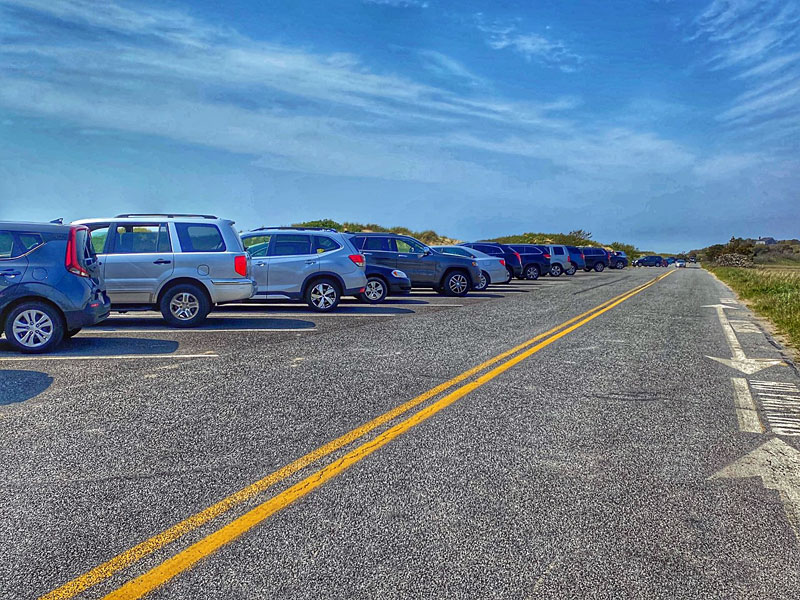 Yesterday started out cool and cloudy, but by 2:00 it had changed to sunny, hot and humid. I took a little bike ride and was so surprised to see all of the cars, and people, at First Encounter Beach. Wow! They were enjoying the first real sunny, hot day this season.
I guess it could be worse… one of my friends from the town where we used to live in Colorado was expecting 18-24″ of snow yesterday!