We hadn't seen a Brown Thrasher in our yard for quite some time, so it was a big treat when this guy showed up the other day. (Click on blog link for other photos.)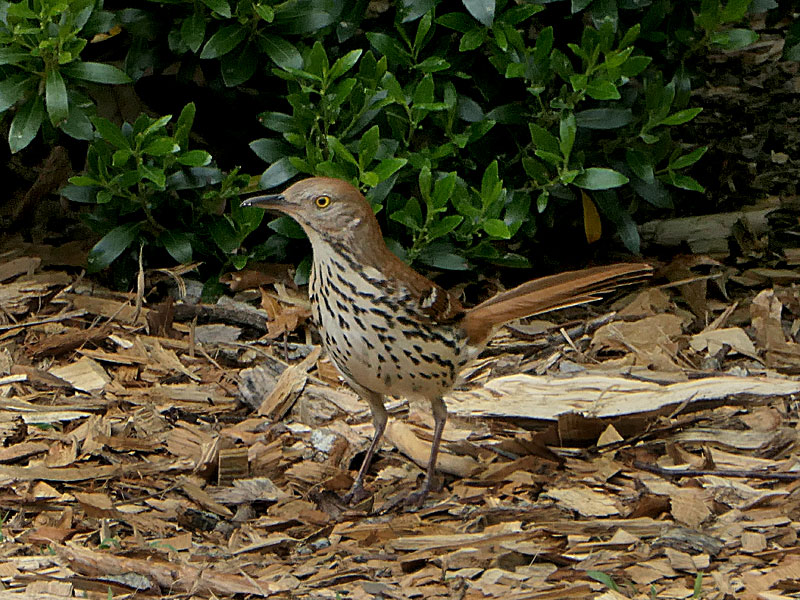 Look at those gorgeous yellow eyes!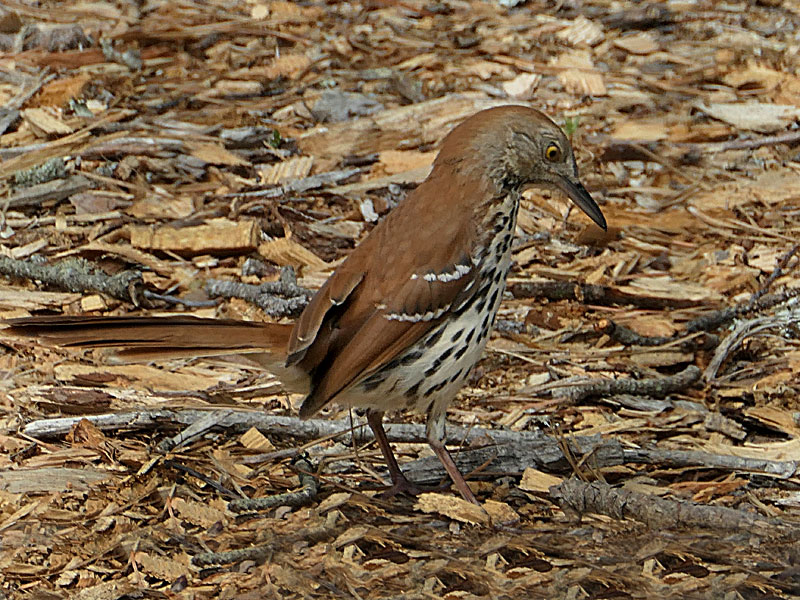 I loved this last photo as he was foraging the leaves and wood chips with his curved bill looking for food. Have you ever seen a Brown Thrasher?