The bright orange Trumpet Creepers at Fort Hill are just spectacular this year!  (Click on blog link for other photos.)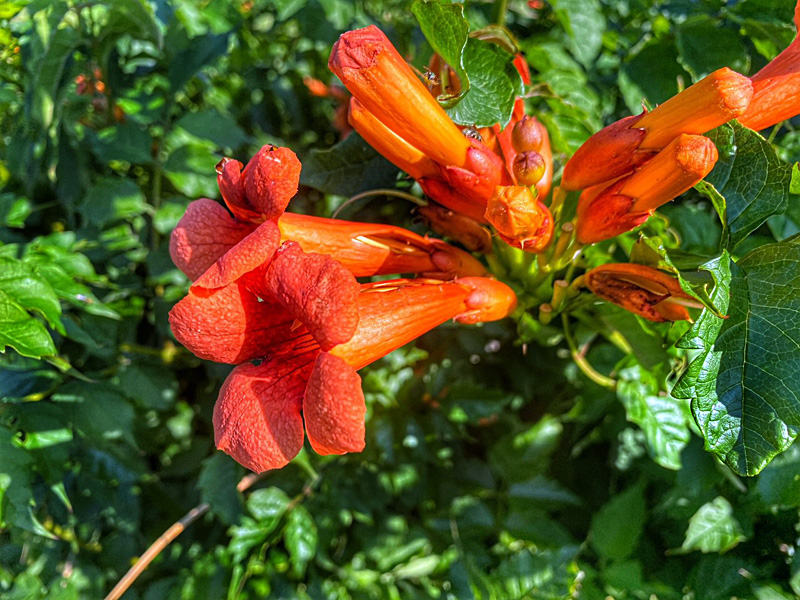 You can see in the 2nd photo how they got their name… they are shaped just like a trumpet!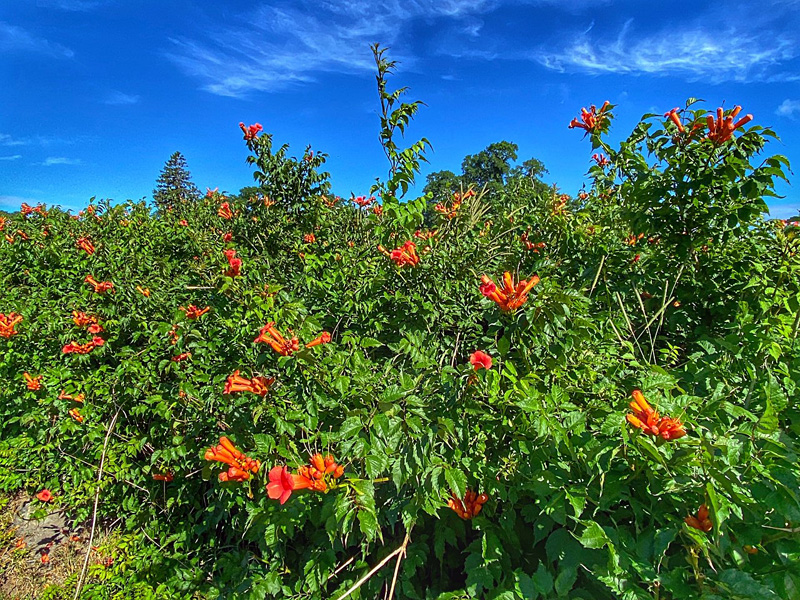 They grow to be 12′ tall and bloom till September, so you still have plenty of time to see them by the side of the road going up to the overlook.