I looked out the window yesterday and 4 little Bluebird chicks were sitting around our tiny, little birdbath, trying to take a bath. It was just precious! (Click  on blog link for other photos.)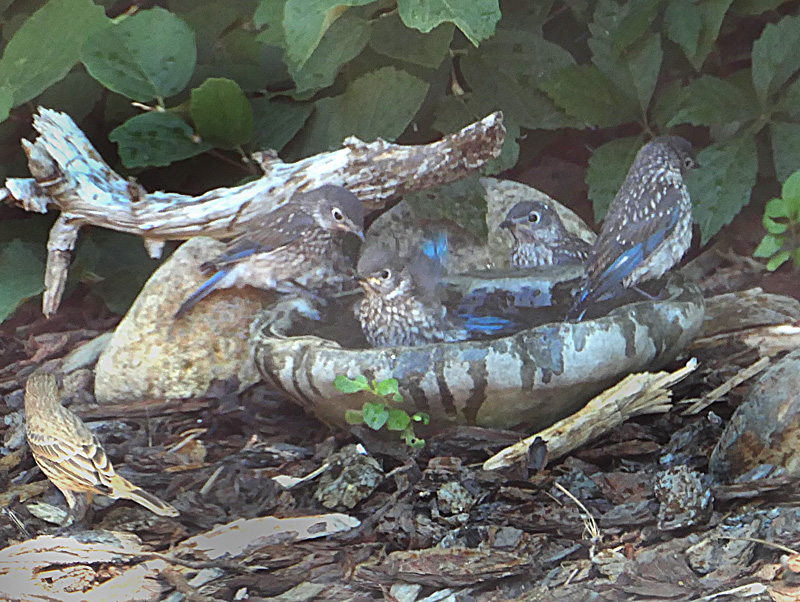 We had some baby Bluebirds here about a month ago, so this must be a 2nd brood. What a treat!
It doesn't get much cuter!