If you ever walk over the bridge on Bridge Road, stop and look over the side into the creek. You never know what you might see! (Click on blog link for other photos.)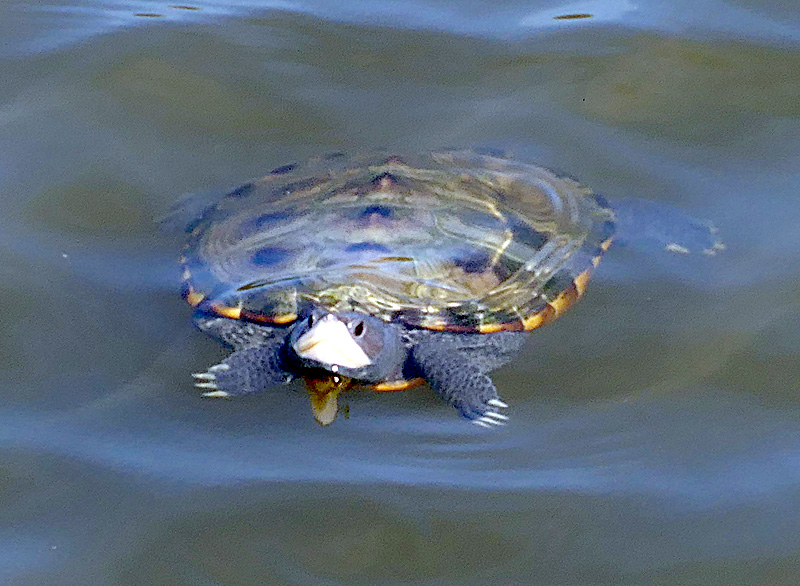 Yesterday I was walking to the beach when I looked over and saw several Diamond-backed Terrapins swimming in the creek. They are so beautiful. I love it when they stick their little nose above water.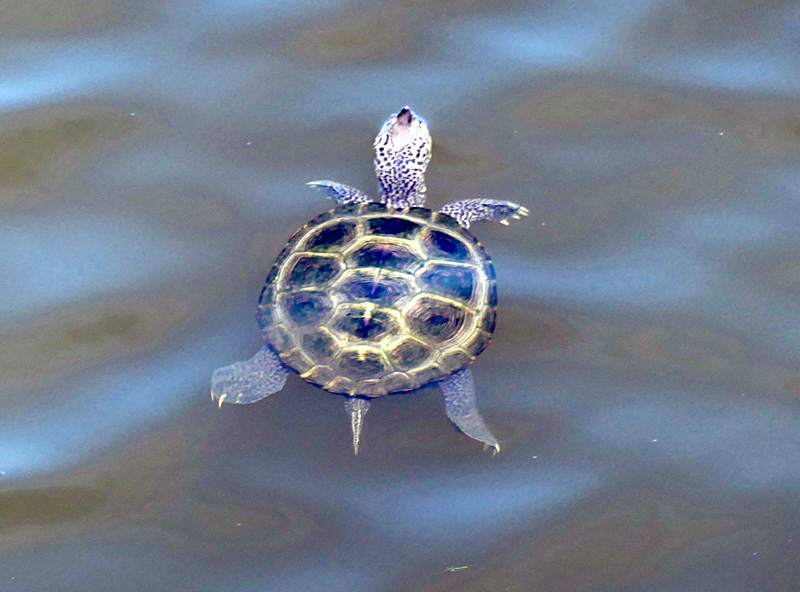 "Northern Diamond-backed Terrapins inhabit marshes which border quiet salt or brackish tidal waters. They can also be found in mud flats, shallow bays, coves, and tidal estuaries."
Have you seen any of these terrapins swimming in the creek? It's such a treat to see one… never mind several!