Two young Flickers landed on our bird bath a couple of weeks ago. They would hop around the outside and then take a little drink. (Click on blog link for other photos.)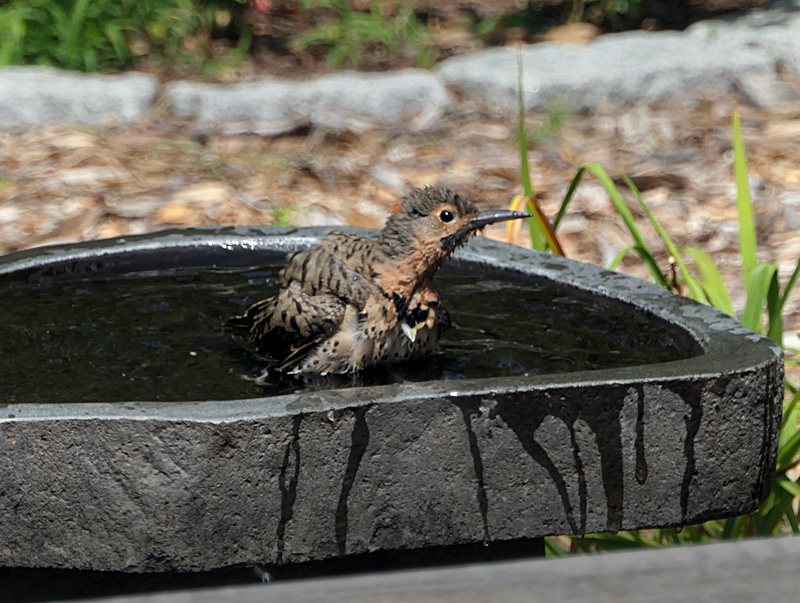 And then, one of them decided to try and take a bath. It was just adorable watching him very carefully get in the water and then splash around.
I love watching the baby birds here on the Cape and all their "firsts." It doesn't get much cuter!