---
I was taking a walk at Fort Hill, looking for new birds, wildflowers and butterflies to photograph. This pretty Pearl Crescent landed on the trail right in front of me and then I saw a pair of them on a clover down the ways a bit.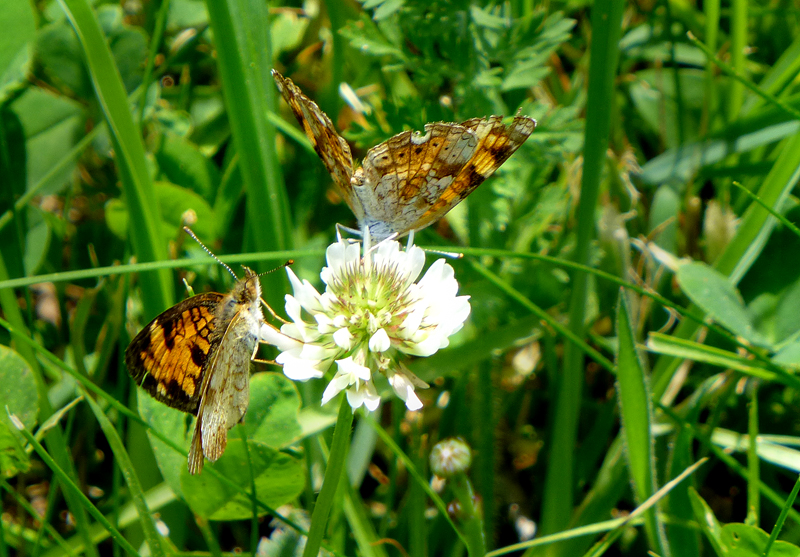 Pearl Crescent butterflies are orange with black borders, scattered black markings and a wingspan of 1- 1 1/2 ". Their habitat is fields and meadows which is exactly what Fort Hill has to offer.
Pretty little butterflies, don't you think? I had never seen this one before!