We were at Hemenway Landing yesterday having our picnic lunch when we saw someone looking out in the distance with her binoculars. Hmmmmm…. what did she find? (Click on blog link for other photos.)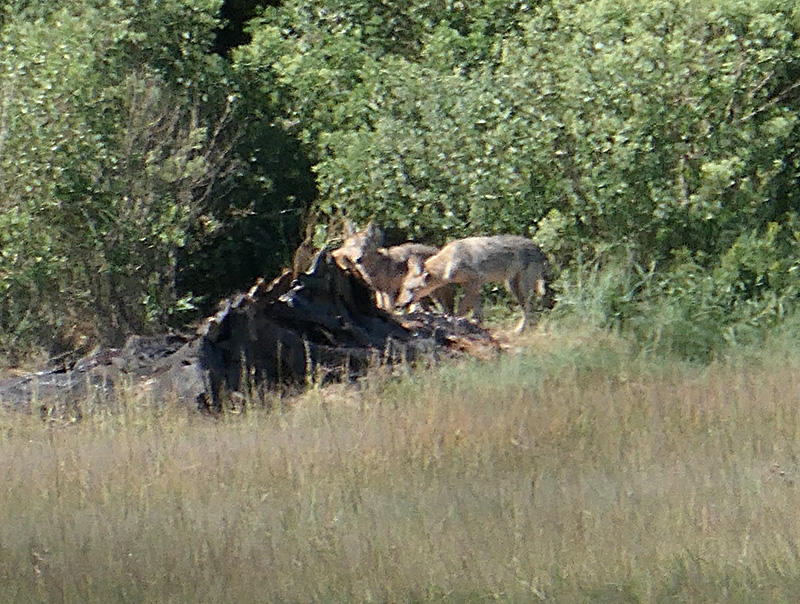 I got my camera and went out to see what she was looking at… a pack of Coyotes feeding on a Humpback Whale. Apparently this dead whale had washed up on the shores of Nauset Marsh a few weeks ago and then recently, with the big storm and huge tide, it washed way up on the shore of Nauset Marsh.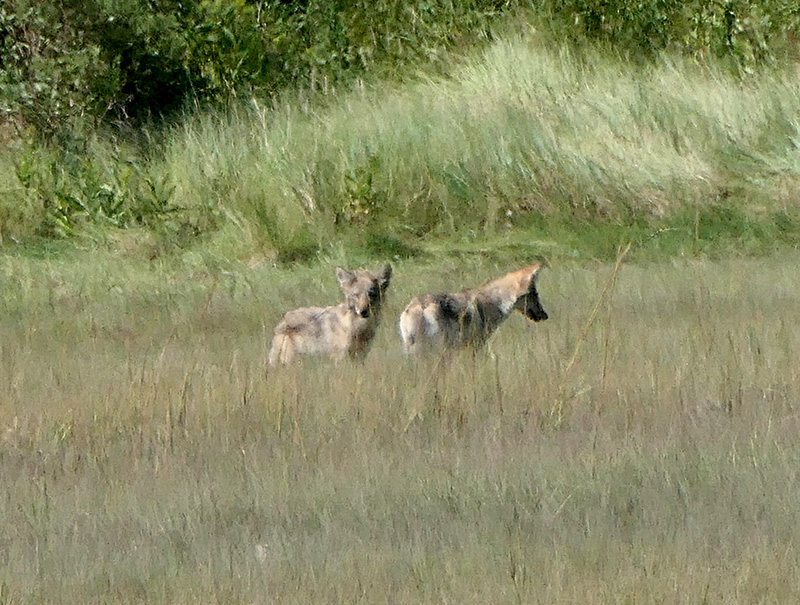 Three of the five Coyotes that we saw were feeding on the whale while the other two had finished feeding and were meandering out in the tall grass.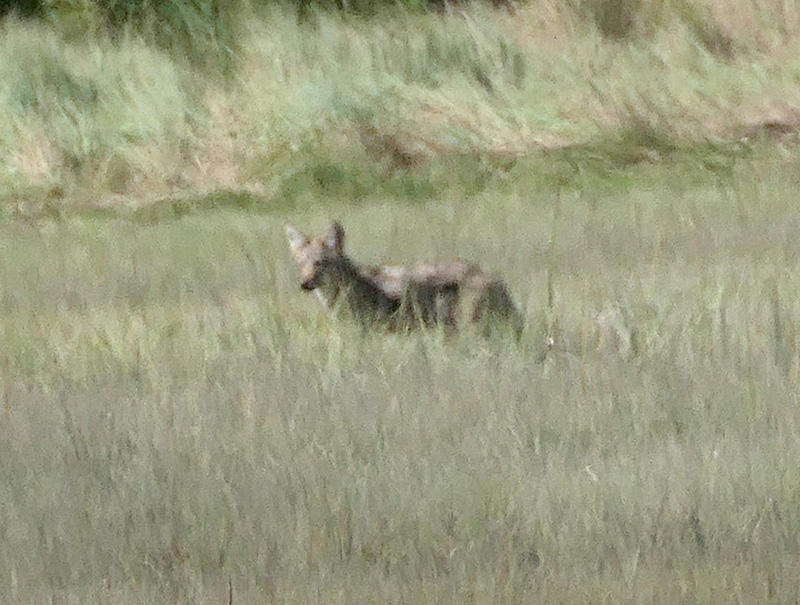 We just happened to be there at the right time. I never would have seen them without some help! Thank you to the lady with the binoculars… what a great sighting!