"Wellfleet Bay Wildlife Sanctuary on Cape Cod provides peace and unmatched beauty on the hillsides and shoreline overlooking Wellfleet Harbor." Click on blog link for other photo.)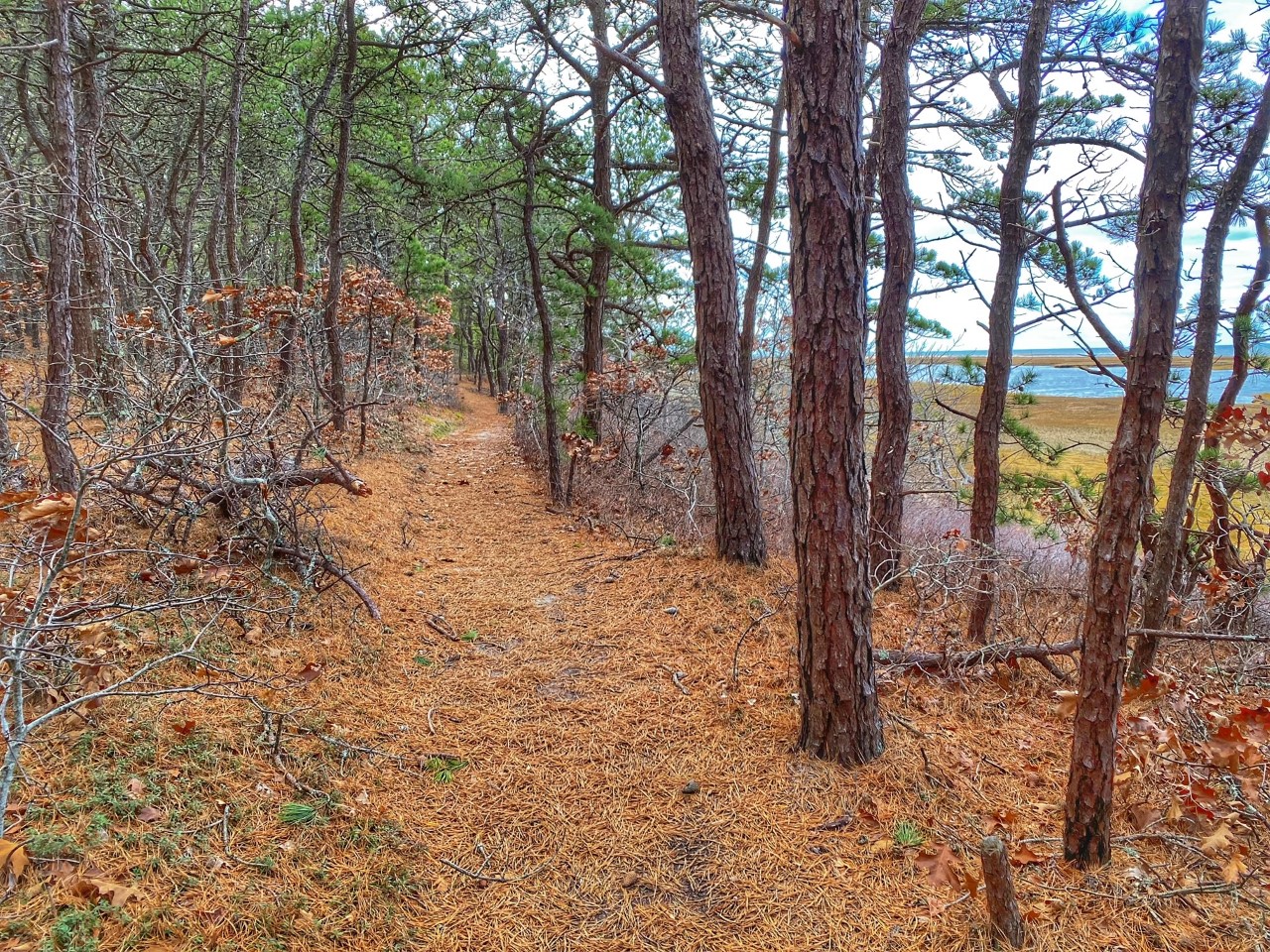 It is a wonderful place to go for a hike alone or with the whole family as there are many different types of trails. On the  Bay View Trail you can see the salt marsh, the harbor and take a nice walk through the woods along the water's edge.
Have you ever hiked at the Wellfleet Bay Wildlife Sanctuary?