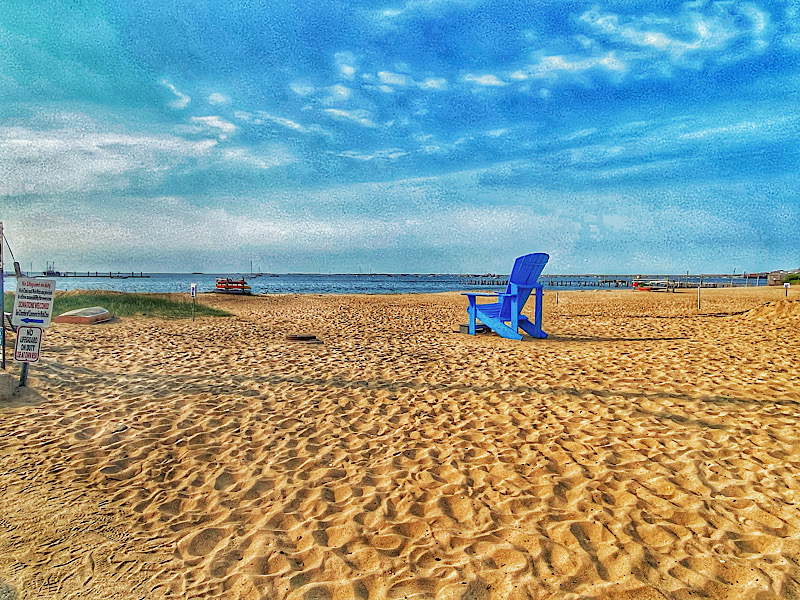 The big blue Adirondack chair has been moved from its winter home by the Town Hall on Commercial Street back to its summer home on the beach. Love that view!
I had to add these "fun facts" that Linda commented on this morning:
"We had to get the footstool — otherwise it would have been hard to get in it," [Tourism Director Tony Fuccillo] says.
"The chair was designed and constructed by a Canadian company and is made out of recycled soda bottles. It came unassembled and Dept. of Public Works employees helped put it together."
Thank you, Linda! Very cool facts!