I have never seen a Black Swallowtail before it landed on one of my Zinnias in my backyard yesterday. I happened to see it out of the corner of my eye so I ran and got my camera and clicked away. He was just beautiful.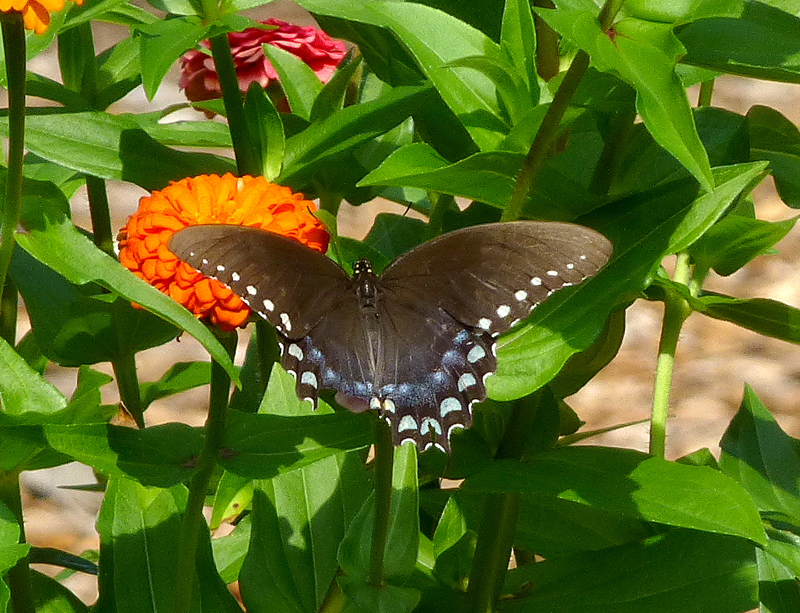 The Black Swallowtail is a large butterfly with its wingspan up to 3.5″. It is mostly black with iridescent blue on its hindwings and  rows of yellow with an orange eyespot. You can in the 2 photographs how different it looks with its wings open and closed.
So pretty, don't you think?