This beautiful Great Horned Owl must love our little bird bath in our yard here on Cape Cod. He still comes most mornings right after dawn. It's almost as if he times it so the motion detector won't go off when he flies in.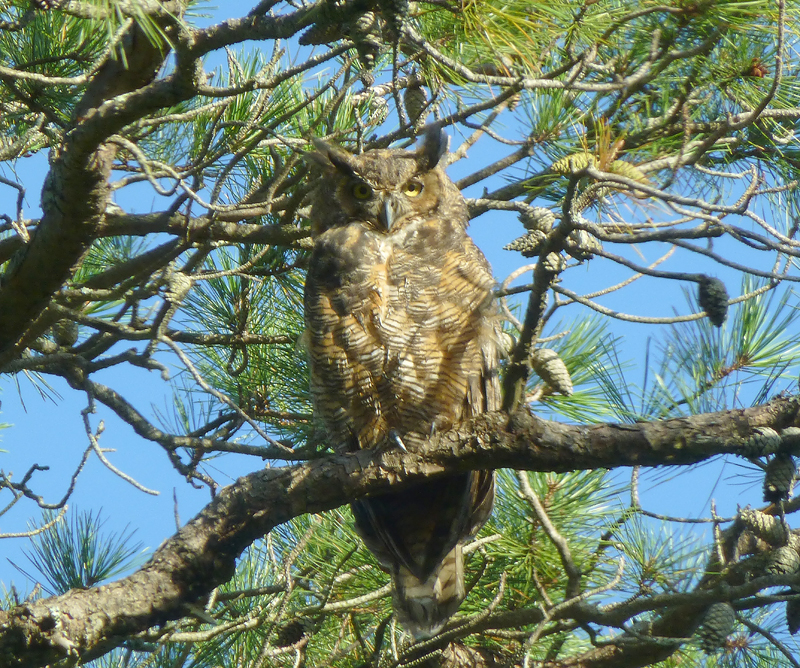 I thought he had flown away until I looked up in the tall White Pine tree and he was sunning himself and drying his feathers. I've been taking the photographs through the window so I won't disturb him.
Magnificent bird, don't you think? Love his horned ears!