We have a couple of Carolina Wrens who have been hanging around our backyard here on Cape Cod. They have such a beautiful call and, once you know it, easy to identify.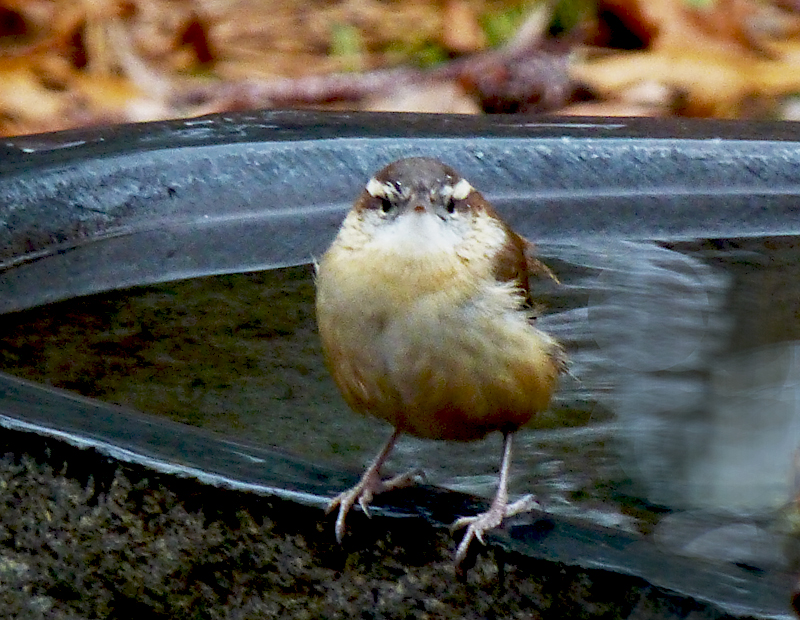 This little guy was getting a drink at our birdbath. I clicked away and then he looked up at me.
Cute little guy, huh? Love that white stripe above his eye!