Morris Island in Chatham is an awesome hike that leads you all along the beaches facing South Beach with Monomoy Island in the far distance. Phil and I headed out early, with our binoculars, hoping to do some birding.
As we meandered along I saw this thing flapping in the breeze. I had no clue what it was… maybe a discarded paper bag?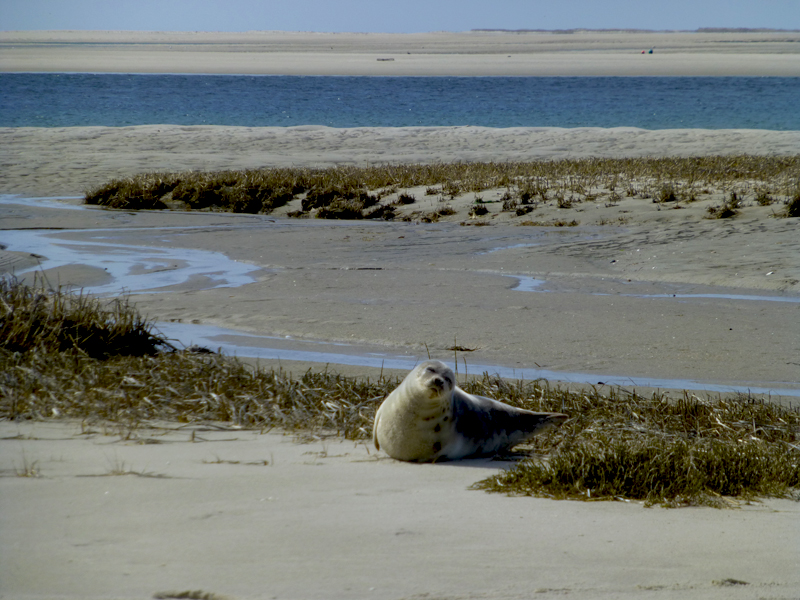 As we got closer we could see that it was a seal! It was flubbing along through the beach grass at a very slow rate heading toward the water. All if a sudden it turned and went back up to the tall grasses. I guess it would wait until high tide to get out to the ocean again.
He gave me a nice smile as we walked by. Cute little guy, huh? Actually, he was quite large!