When Phil and I headed out a couple of days ago to Morris Island in Chatham, I was hoping to see an Oystercatcher. We had not seen one in about 15 years and they are so beautiful with their long orange beaks which they use to catch and open Oysters!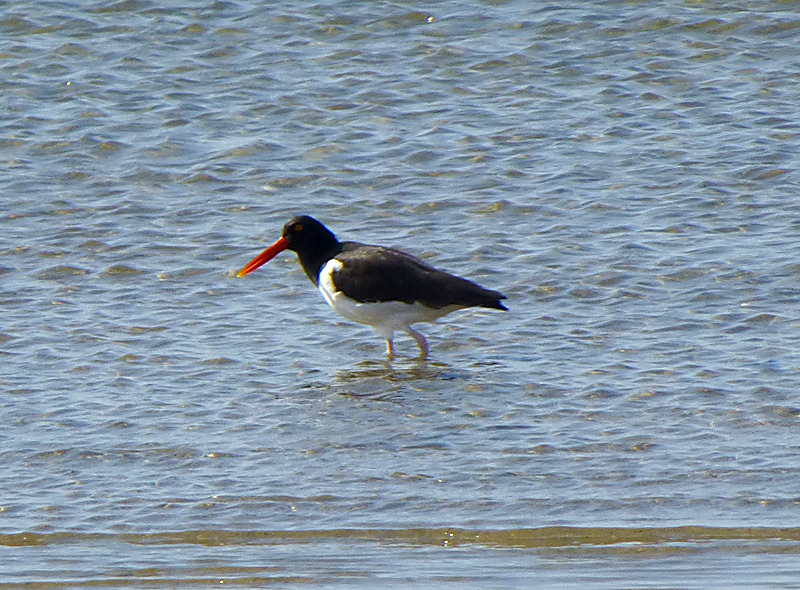 Looking through our binoculars, we saw 2 Oystercatchers by the water's edge. They stayed just long enough for us to get  a few good photographs. What a treat! And then they flew away!
I guess we were at the right place at the right moment… wow!