The Purple Feather on Commercial Street in downtown Provincetown is one place you don't want to miss! What a fun place!
They have any kind of baked delicacy that you might like, as well as a huge assortment of gelatos and home made fudge. Everything is made right on the premises.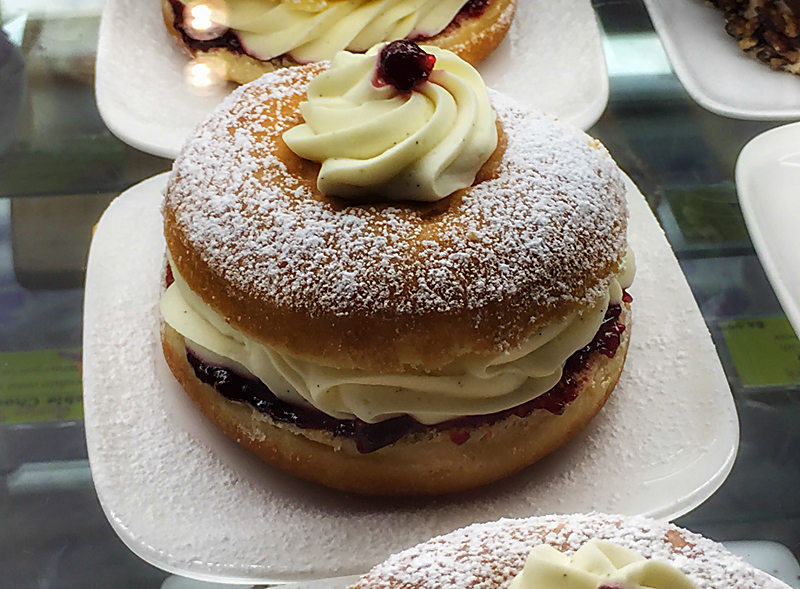 I had to take a photograph of this decadent Jelly Donut.  Every time my Dad and I would go out on an little "excursion" he would want to stop for a cup of coffee and a jelly donut. He sure would have loved this one! Wow! Have you ever seen anything like it?
Next time you go to Provincetown, indulge at the Purple Feather and you'll have a blast!