On my morning bike rides, I ride over several salt marshes in Eastham and Orleans. They are just spectacular, whether it is high tide or low tide.
I took this photograph on the road going to the Eastham side of Rock Harbor as you cross over the salt marsh. You can see the buildings at Rock Harbor in the distance.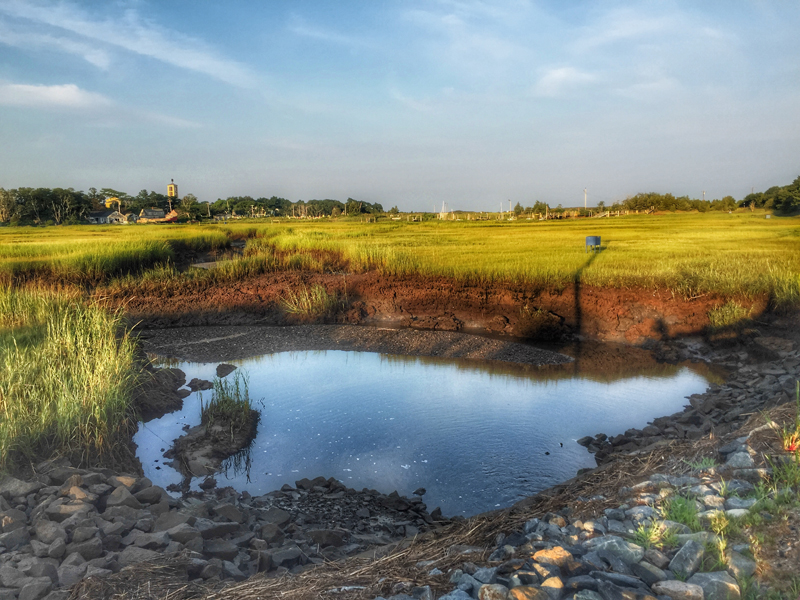 And then I edited it two different ways. Which one do you like better?