I seem to see so many Great Blue Herons way up high in the trees lately. They perch on the branches and then fly down to the salt marsh feed on the fish.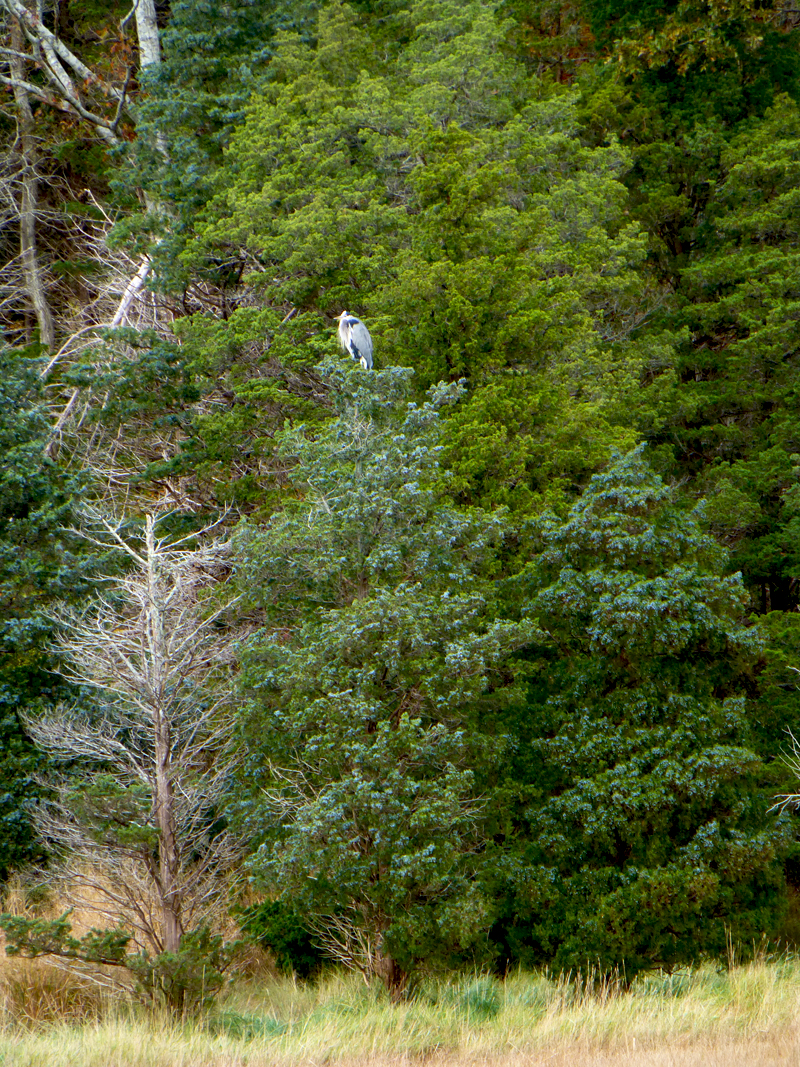 This Great Blue seems to like this tall 30′ tree on the Salt Pond Trail in Eastham. I have seen him there several times lately.
Cool, don't you think?