Nauset beach, part of the National Seashore, was closed after the storm a couple of days ago. The National Seashore workers were putting up the ropes when we got there on Friday. The waves and erosion took away a good chunk of the dunes, so there is a drop-off of about 5-6 feet which makes the viewing platform very unsteady and getting to the beach difficult.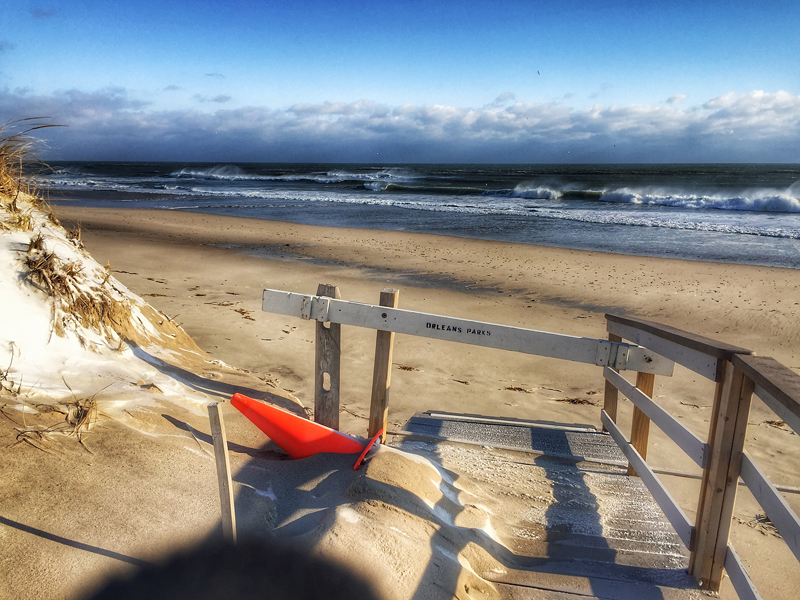 I went to the other path to the beach and that was closed too. The drop-off looks even more pronounced there. You can't get to the end to see how big it is.
It is truly amazing what Mother Nature is capable of doing, especially in a huge storm along the beach.