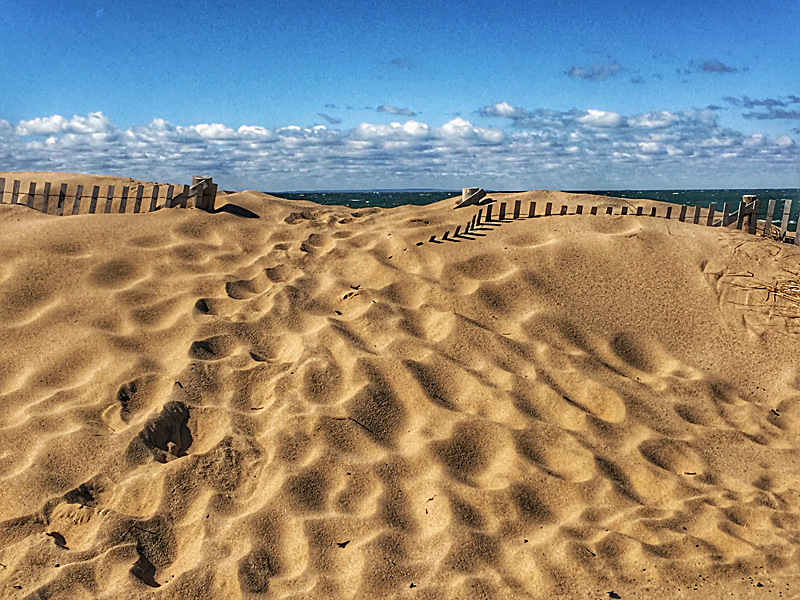 It's a good thing they have "sand fences" along some of the beaches on Cape Cod. It's like a snow fence, but acts the same way for sand.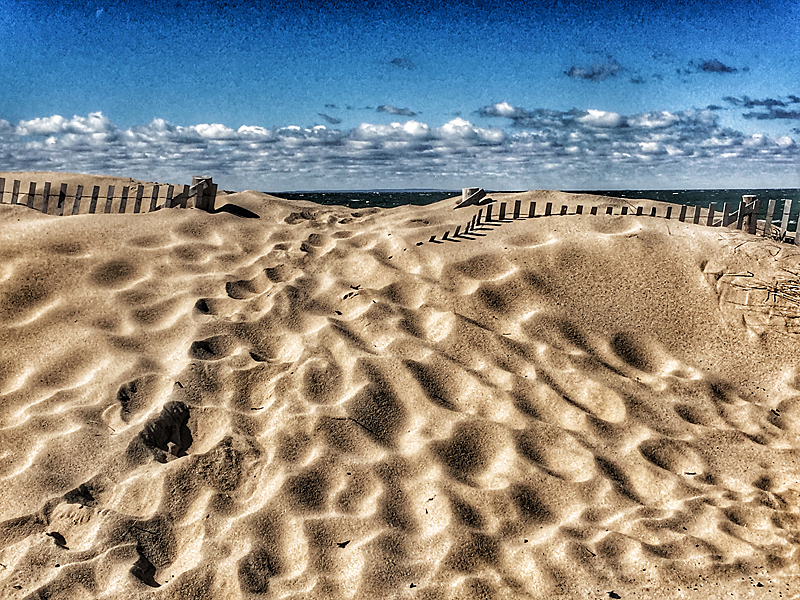 I loved this photograph of this sand fence at Herring Cove Beach in Provincetown which trapped the sand so high that people were walking over it to get to the beach. I took the photograph standing on the edge of the parking lot.
And then I edited it 2 ways and I couldn't decide which one I liked better. What do you think?