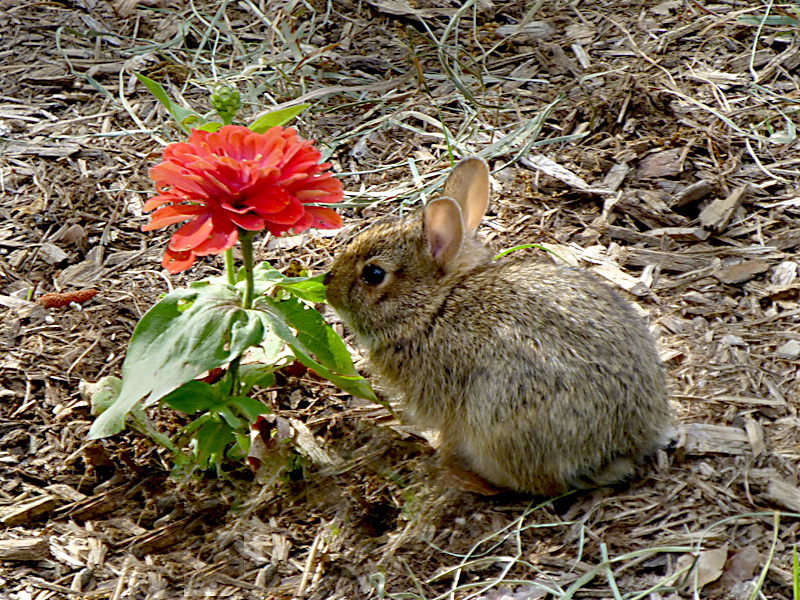 We both saw something scurry across our garden yesterday morning. It was tiny, not much bigger than a hamster. As we slowly investigated, we saw this tiny little bunny just looking  up at us.
He was so cute as I got this photograph of him munching on the Zinnia leaf. It is a dwarf Zinnia, only about 6″ tall.
Cute little critter, huh?