I love stormy days on the beach and this was a good one at First Encounter Beach, where the Pilgrims first landed on Cape Cod. The rains had stopped but the wind was blowing and there were a few people enjoying the stormy day.
The first photograph is looking out toward Wellfleet and Provincetown. The second photograph is looking back toward Rock Harbor.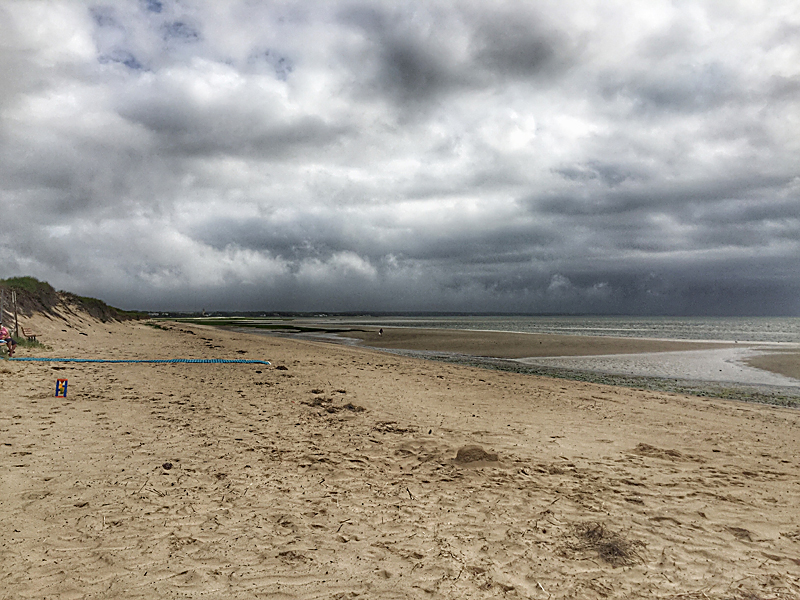 Pretty, don't you think?