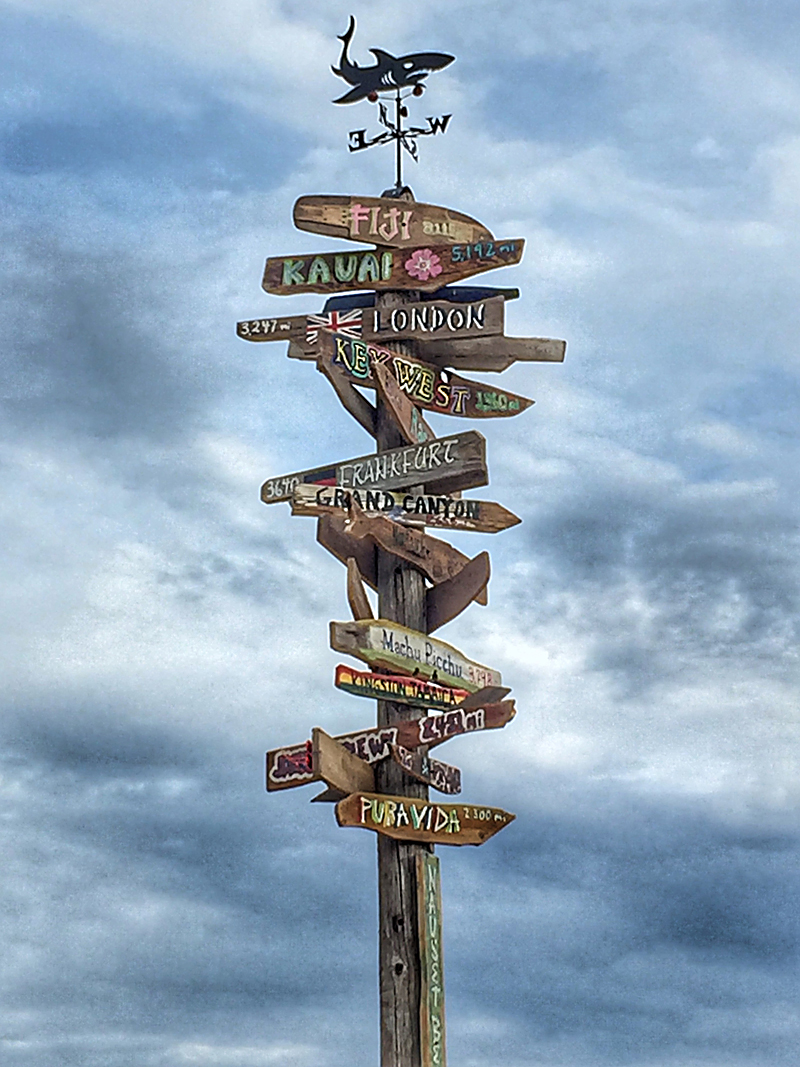 There is a tall post at Nauset Beach which tell you the distance to many far-away lands. It's really fun to see the distance to London or Kauai or the Grand Canyon or Machu Picchu.
This photo also shows the new picnic area where Liam's Clam Shack once stood.
Have you ever seen this cool sign at Nauset Beach? Have you ever been to one of the far-away lands?