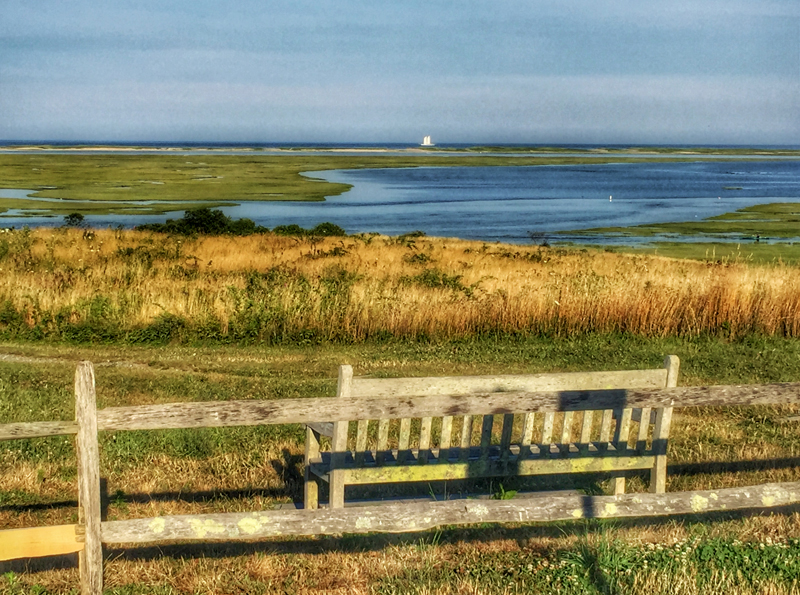 This is one of my favorite places to sit and relax and enjoy the spectacular views of Nauset Marsh and out onto the ocean. There is always so much to see and hear as it is ever-changing.
Have you ever sat on this bench? It doesn't get much better! I loved the evening sun on the high grass… so pretty!
Great place for a picnic if you're in the area!