The bright orange Trumpet Creepers are gorgeous and prolific here on Cape Cod this summer. They seem to be everywhere! I took this photograph at Fort Hill on the road to the overlook.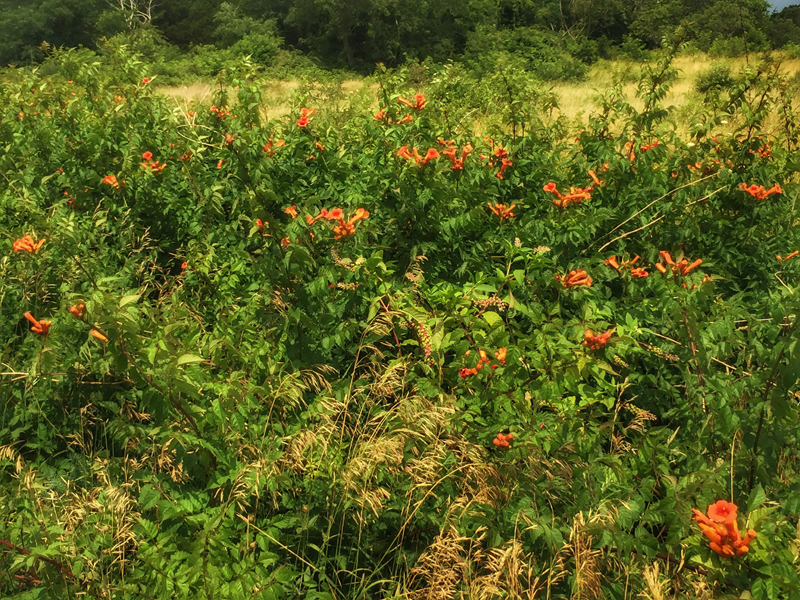 Trumpet Creeper is a woody vine with bright reddish-orange tubular-shaped 5 petaled flowers. The flowers are 2″ with 7-11 in a group and climb to 12 feet from July to September.  They are native to this area.
Have you ever seen a Trumpet Creeper? So pretty! They look just like a trumpet!